Bosch Dicentis Multimedia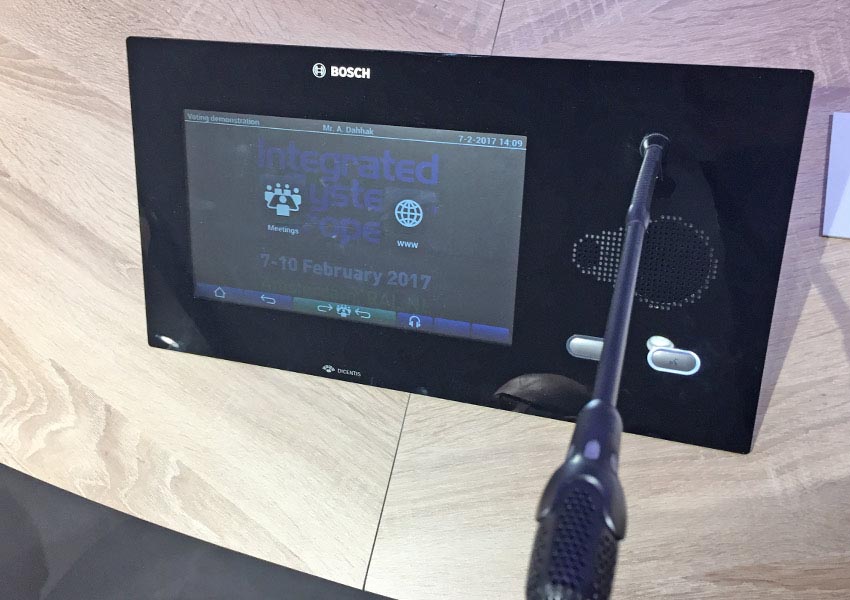 At the ISE 2017 industry trade show, Bosch unveiled new Dicentis series intercoms. The Dicentis multimedia devices feature a 10″ touch screen, NFC and an intelligent two-way speaker that can automatically suppress feedback.
The extra-large touchscreen can be used to display multimedia content or conveniently surf the Internet. The microphone units can be integrated into existing Dicentis systems and are expected to be released in mid-2017.