DICENTIS wireless microphone units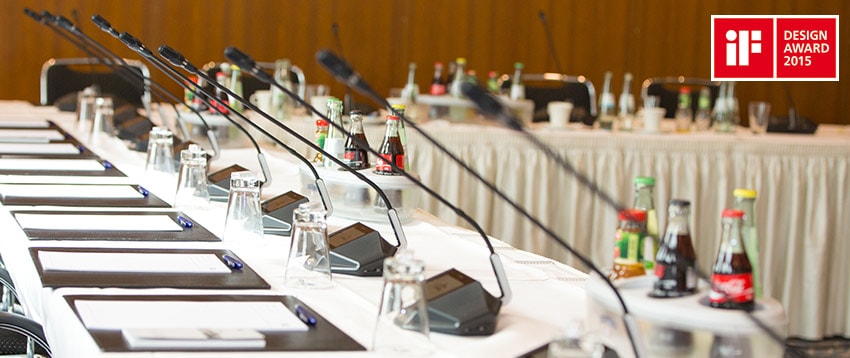 The DICENTIS wireless conferencing system is designed to provide an interference-free and highly flexible wireless solution for use in conferencing environments, based on standardized WiFi technology coupled with intelligent WLAN management.
Bosch was able to convince us with this system. We have additionally equipped the microphone units with gooseneck microphones and have already been able to use the microphone units successfully several times.
The flexible, wireless solution offers significant advantages. Minimal time is required for configuration and setup. The wireless conference system can be used simultaneously with other networks. The system avoids interference with other wireless networks.
networks in the vicinity, for example from cell phones or wireless access points of other WiFi networks.
The outstanding audio quality of Bosch conference systems is once again demonstrated with the DICENTIS wireless conference system.
A fully charged battery is powerful for up to 24 hours. The battery status is indicated by the LEDs on the battery.
PCS is now making a wide range of DICENTIS Intercom stations and system components available for rental.