Interpreting: An Activity in Transition
Multilingual events and conferences were our starting point in 1995. The fascination has remained with us to this day and is anchored in our company vision: ?Our goal is to enable accessible, multilingual communication and networking at events and conferences.?
The work of interpreters is a world of its own, as is the work with simultaneous technology. Both are currently changing significantly and rapidly. We expect a boom and a new collaboration between humans and machines (AI). Live machine captioning will make it commonplace for humans to be able to converse multilingually at any time. The simultaneous interpreting human will be indispensable where AI needs to be checked or should not be allowed – or just where human exchange should be used positively.
We consult and work for freelance interpreters, for agencies and for the recognized associations. We always take our hats off to your achievements. What makes a person is now particularly important to cultivate.

In an interdisciplinary team of technicians, futurologists, interpreters, and contributors to associations,...
› more
Further information and addresses for interpreters

International Association of Conference Interpreters
AIIC is the international association of conference interpreters. Over 3,000 interpreters are certified here – with currently almost 90 languages on offer. If you are looking for national and international interpreters, you are sure to find what you are looking for.

Association of Conference Interpreters in the Federal Association of Interpreters and Translators
This is the German association of conference interpreters with over 700 members. The VKD provides support in finding qualified interpreters, offers training and further education for its members, as well as the support of young conference interpreters with its young talent program.

Federation of professional associations of interpreters, translators and terminologists
The voice of associations of translators, interpreters and terminologists around the world
This is the worldwide umbrella organization that unites the associations of interpreters and translators.

Globalization and Localization Association
GALA is a non-profit organization that supports the language services and technologies industry. This includes translation, interpreting, localization, internationalization and all technologies that support these activities.
GALA has a very strong presence in the USA in particular, but is also active worldwide.
As a "newcomer", you will receive support from the AIIC interpreting association, among others. This makes it easier for you to start your professional life after graduation, be it with help for acquisition, order processing, networking among colleagues and much more.
In addition, there is a mentoring program for pre-candidates, junior staff meetings, regulars' tables and workshops.
The Association of Conference Interpreters VKD also offers a mentoring program. The mentees appreciate the contact with professionals, because the mentors' in-depth professional experience gives them a deep insight into freelance work as a conference interpreter.
Johannes Gutenberg University Mainz in Germersheim
Department of Translation, Linguistics and Cultural Studies
They describe themselves as "one of the largest training centers for translation and interpreting with students, teachers and researchers from all over the world".
We still know this university from the early 70's/80's, where it was clear: whoever graduated here must be a professional.
Cologne, Magdeburg... and several other universities of applied sciences
In the meantime, there are a number of other departments in Germany, such as in Cologne, Magdeburg and several more.
The Federal Association (BDÜ) maintains an up-to-date list of training centers here:
The profession of a state-certified interpreter
The employment agency summarizes this training occupation as follows:
Occupation type:
Profession with state examination
Training type:
State examination according to state law
Training period:
I.d.R. 2-3 years
Learning Venues:
Foreign language school, technical academy
In addition, interpreting is also offered at universities (see above).
Publications, blogs and podcast
The MDÜ journal is published 6 times a year especially for translators and interpreters – and of course for all other interested parties.
The journal is published by the German Federal Association of Interpreters and Translators (BDÜ).
Concentrated knowledge about interpreting – from the specialist publisher Bundesverband Dolmetscher und Übersetzer (BDÜ)
In the Professional System magazine, we explain together with Klaus Ziegler (AIIC interpreter) what is new here – for the benefit of interpreters – since 2017 on the occasion of amended standards for interpreting booths.
Interpreters know everything
Exciting blog by Dr. Anja Rütten, conference interpreter. She gives us an up-close look behind the scenes here.
2.56 square meters" hides the floor space of an interpreting booth. In an inspiring interpreting podcast on Spotify, conference interpreter Michaela Haller chats from the sewing box and the everyday life of an interpreter.
"The podcast about things that keep interpreters up at night" – hosts Sarah Hickey, Jonathan Downie, Alexander Drechsel and Alexander Gansmeier prove in this podcast.
There is probably no other place in the world where so many languages are interpreted simultaneously and constantly than at the European Commission!
The EU Interpreters give us exciting and revealing insights on their Facebook page about how they have this well in hand.
Interpreting support technology
To support the interpreting service, there is a wide range of analog and digital technology – depending on the setting and the group of participants:
Interpreting equipment manufacturer
Televic is a renowned Belgian developer and producer of conference equipment, also with fast reaction times to changes in the market. Among other things, it was the first manufacturer in 2017 to offer, according to freshly published ISO 20109:2017 reacted immediately and brought out new interpreting consoles accordingly.
All components and different types of conference technology systems can be linked together without any problems, something that no other manufacturer is able to do.
And the fact that Televic took over the production of the UNITE guide system from Beyerdynamic in 2023 was already a minor sensation for the industry.
After all, this PFA is something like a small – egg-laying willow and also interesting for interpreters as a whispering unit.
Here, a partnership and very personal cooperation has existed for over 20 years, Bosch has proven technology in its portfolio: every interpreter knows and has already worked on a BOSCH IDesk.
You could almost say monopolist for the best interpreting booths in the world. A Dutch manufacturer that has been supplying standard-compliant interpreting booths for more than 30 years.
The sound-setting professional for PFA (guide systems / whisper systems) with the best selection of hearing options as well: Receiver with chin strap, normal headphone, single earphone, of course also with hearing impaired loops.
Many interpreters curse about the small interpreting desks (OEM version from Williams AV, USA), these are also not (ISO) standard-compliant, also not cheap but cheap. This is not our world.
The price winner among guidance systems, we do not use the systems at all in rental; however, our colleagues from installation and sales know that very many customers are very happy with them.
A German manufacturer of all sorts of hearing aids, including nifty PFAs.
In addition to hardware for interpreting technology, there are now video conferencing platforms that offer interpreting functions and language channels.
We address three professional ones here:
Zoom is a professional video conferencing provider – was the first major player to offer language channels in its video conferences from 2020. This makes it possible as a participant to switch back and forth between the digitally fed interpreters and languages.
In the meantime, there are also virtual interpreting desks as well as servers operated in Germany that comply with data protection laws (such as on konferenztechnik.de).
Microsoft has followed suit in 2023 and now offers interpretation functions within its Teams environment.
WebEx (Cisco) has also followed suit in 2023, also offering language channels and interpretation tools with its professional video conferencing.
In addition to these major players, which are common among most of our customers or are requested from us, there are a large number of smaller providers. Those that have their main focus in interpretation should also be mentioned here: Kudo, Interprefy, Interactio – and of course many more.
Encyclopedia of conference technology
The lexicon is all about the terms interpreting and conference technology.
So we break down the different types of interpreting, i.e. liaison interpreting, consecutive interpreting, simultaneous interpreting, sign language interpreting – just to name a few.
Interpreters make use of a special vocabulary when it comes to classifying languages – such as A-/B-C languages and active and passive languages. We clarify about that here:
Here it goes generally to the detailed A to Z in our encyclopedia:
The Nuremberg Trials were a major and important milestone in the emergence of conference interpreting, especially the new mode of interpreting called "simultaneous interpreting".

A traveling exhibition gives a good impression of these early assignments of conference interpreters.
Or listen to the podcast in question about it. Here are the links:
Pioneering time of interpreting technology
Even before the Nuremberg Trials described above, Siemens had developed the first technical principles for interpreting technology.
Then, in 1958, the German Helmut Brähler developed the first simultaneous interpretation system of his own and founded the then company "Brähler Konferenztechnik".
Among other things, he is credited with the development of single-cable technology for these simultaneous systems as well as the "red ring" on microphones of discussion systems. The latter very helpfully indicate via illuminant at which microphone is currently speaking.
Later, Philips in particular entered the development of discussion systems and inductive transmission systems. However, Philips later sold this division on to Bosch, who continue to run this division professionally to this day.
Sony was also involved at the beginning with conference technology such as induction transmission systems and interpreting consoles. Sennheiser joined in, and there was even a Philips-Sennheiser-Brähler cooperation in the manufacture of the first infrared systems. Then, around 2002, Beyerdynamic joined in with a first large radio transmission system for interpreting channels.
Today there is a wide market of manufacturers of interpreting equipment – both analog and digital.







Service, acceptance, offers
Our colleagues will help you answer your questions, advise you on products, create a personal offer or individual project planning.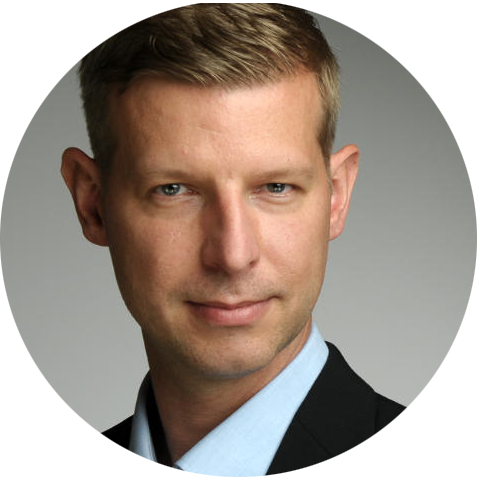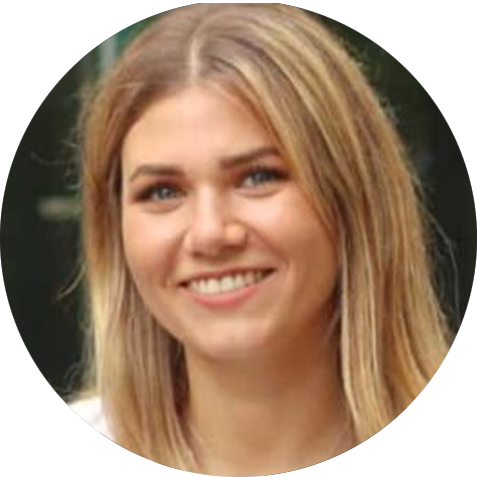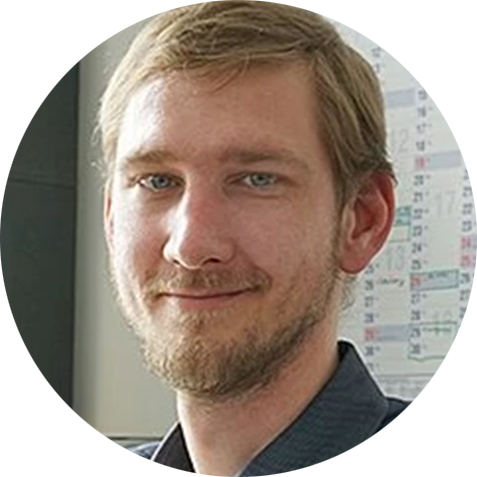 Callback service / e-mail inquiry