Video Conference Hire – Virtual Conferencing Worldwide
Fast and flexible communication worldwide. Network employees, virtual meetings and conferences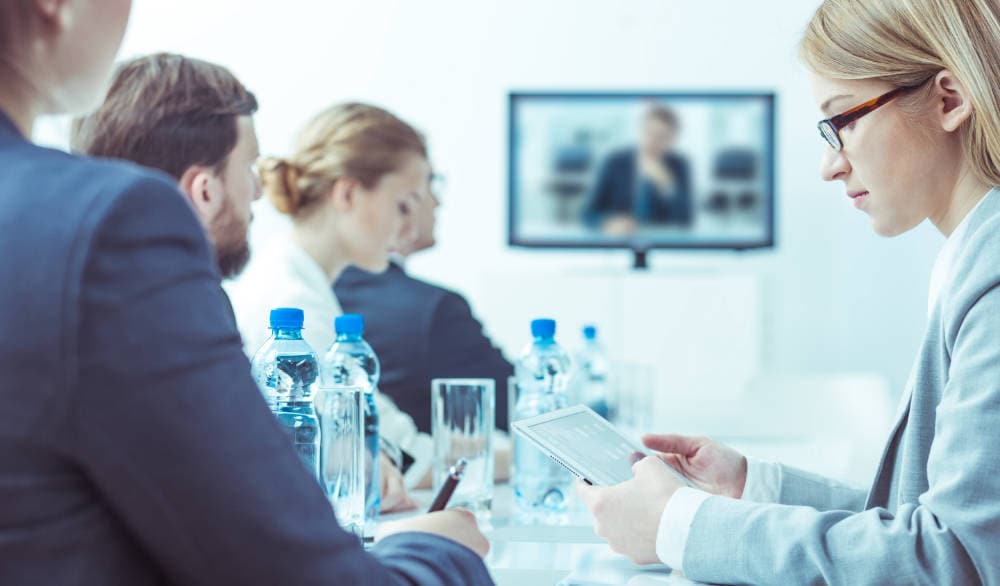 We are provider of technology for your video conference. Rent the right system for your video conference from PCS Konferenztechnik. Choose the setup according to your ideas and the size of your meeting/conference.
We offer individual solutions for small meetings as well as for board meetings with increased demands on security, comfort and functionality. Depending on the current situation, all meetings can also take place purely virtually. All participants connect via client from their workstation. This also works from the home office.
We can add live simultaneous interpreters for up to 10 languages via our interpreting HUBs. All participants speak in their native language and can select the appropriate interpreting channel.
These options are standard with PCS
Virtual meetings worldwide
Unlimited viewers via stream
Interpreters for up to 32 languages simultaneously
300 active participants (speakers, presenters)
9 remote interpreter hubs, temporary hubs nationwide.
Support by technicians and moderators
Password protection and encrypted transmission
For individual solutions with more participants, languages or other requirements, please contact us. We will find a solution.
Rent a videoconference: Application examples and technical options
Video conferences are always planned individually by us, the technology is usually set up and dismantled by our technicians and supervised if necessary.
Spontaneous, flexible
This setup is suitable for smaller meetings with up to 8 people. It includes a fixed camera position, a room microphone for all participants, a table speaker and a display.
Display
Camera (long shot)
Table microphone
Table loudspeaker
Request now
Almost always suitable
Video conferencing standard
The standard videoconference setup is recommended for meetings of up to 15 people. Individually adjustable camera positions improve the view of participants.
Display
Camera with individual positions plus long shot
Table microphone
Table loudspeaker
Request now
Our recommendation
Board meeting, supervisory board meeting or other important meetings: Individual microphones and loudspeakers per participant and automatic camera positioning when the microphone is activated.
Display
Camera with automatic positions on speaker
Own table microphone for each participant
Loudspeaker integrated in the table microphone
Request now
Book optional functions as required or create your own system:
Audio and video
Sound system
Audio and video recording
Projectors, screens
streaming
Streaming audio and video
Personalized login
Reachable worldwide
Video conference with DOME camera
We connect the video conferencing system with a DOME camera. This is moved by a motor and automatically focuses on the speaker when his microphone is activated. After the speech, the DOME camera moves back to its original position and shows a wide shot, i.e. the entire meeting room. This system is suitable for small and also larger meetings and conferences.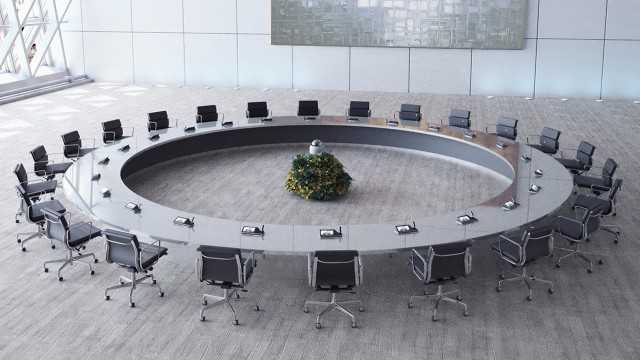 Different types of microphones and sound reinforcement
Depending on the size of your meeting or conference, different setups are available for audio. For smaller rounds, we recommend a room microphone that is placed in the middle of the table. This microphone then picks up the speeches of all participants equally. The integrated loudspeaker is used for sound reinforcement. Additional loudspeakers can also be set up to cover a larger area. If there are several participants, several room microphones can also be set up.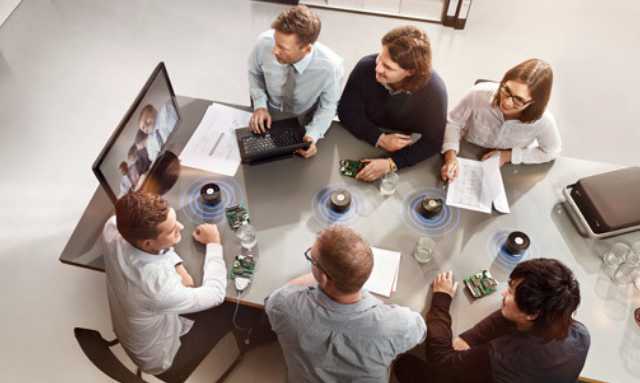 Table microphones are best suited for larger rounds. In such a setup, each participant receives their own microphone that they can activate and deactivate via a button. It is also possible for two participants to share one microphone. This saves space and costs. The use of table microphone units increases the sound quality of the speeches. In addition, background noise is better suppressed.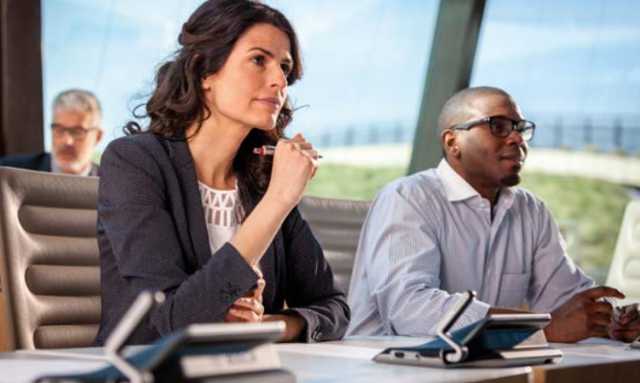 Video conference and interpreter
Our conference systems offer the possibility of integrating simultaneous interpreters directly into the video conference. Participants can listen to the translation directly at their table microphones, via conference receivers (with headphones) or via the public address system (for consecutive interpreting). The interpreters work either from an interpreting booth directly on site or via remote interpreting, i.e. they are connected via the Internet.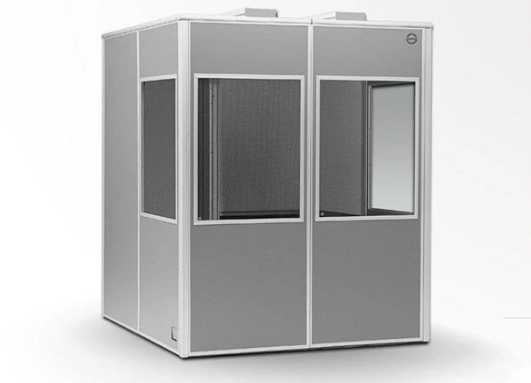 Videoconference – Please note!
The prerequisite for operating the systems is an existing broadband Internet connection and the release/configuration of the line for our system by your IT. We will be happy to advise you and clarify all questions in advance.