Professional conferences with Microsoft Teams


[spacer size="20″]
MS Teams now also multilingual and with the "simultaneous interpreting" function
Microsoft Teams (MS Teams) played second fiddle to Zoom in digital and hybrid formats for a long time. However, our engineers regularly reported how MS Teams was catching up: the user interface was constantly improved and the audio engine in particular was getting better and better. In terms of voice quality, Zoom and MS Teams are currently on par. At the beginning of the year, Microsoft announced that it would also integrate professional interpreting into Teams, and it has kept its word. Microsoft offers the possibility to integrate interpreters professionally. In Teams, people can now be added and selected as interpreters. The function is called "language interpretation" at Microsoft. [spacer size="5″] [list icon="moon-arrow-right-2″ color="#a62055″]
Using language interpretation in a team meeting
[/list] [spacer size="30″]
PCS – konferenztechnik.de offers professional conference support with Microsoft Teams
Our digital formats professionals are currently undergoing training to become certified Teams administrators. Running professional events with MS Teams offers more pitfalls and stumbling blocks. Large companies in particular have integrated Teams centrally into the corporate IT, set their own security measures, approvals or restrictions. For participants outside the company and the managed domain, it is then suddenly: You can't log in...
MS Teams and the data protection and data security
Ask Microsoft about data security and it sounds like, "Are my conversations and data secure?" "Yes, because Microsoft Teams is an integral part of Office 365, so it offers the same privacy and compliance features users already know from Office 365. During transmission and storage, data is encrypted. Files are stored in SharePoint and secured through SharePoint encryption. Notes are stored in OneNote and secured by OneNote encryption." German and European data protectionists, however, are outraged by Microsoft's handling of users' data. At the same time, where MS Teams is used by our customers, the issue of data security on the company side has mostly been clarified and accepted by IT. Nevertheless, for many of our customers, the use of services such as Google and Microsoft is not permitted. Here we then recommend our solution with Zoom on our own servers or even completely independent solutions such as from Televic.
MS Teams on own servers / on-premise
Is Microsoft Teams also possible on own servers? No, Microsoft Teams is designed to work with SharePoint Online and Azure Active Directory. While it is possible to use some features in a hybrid environment, the full functionality of Microsoft Teams is not available in a local installation. Server installations for Microsoft Teams, as you may know it from Skype for Business, do not exist. Microsoft Teams is a pure cloud solution.
New Microsoft Teams from March – MS Teams 2.0
Microsoft speaks of a big improvement, especially in terms of performance. The speech quality and the speech engine behind it could already convince us. We hope for improvements especially in the video pictures. However, it has also been announced that the use of "multiple accounts" will be simplified. Everyone who uses Teams in different organizations knows how bulky and error-prone this is. The announcements of the Team engineers on "The Verge" sound like a big leap forward. However, between the lines we also read a lot of Microsoft 11, Edge browser and PC computing. We are very curious to see how the new Teams will work on Apple devices or Linux systems. We will keep you up to date here. [spacer size="30″] [list icon="moon-arrow-right-2″ color="#a62055″]
The Verge – Microsoft Teams is getting big performance improvements next month
[/list] [spacer size="5″] [list icon="moon-arrow-right-2″ color="#a62055″]
Dr. Windows – Microsoft Teams 2.0
[/list] [spacer size="30″]
Want to run professional digital and hybrid live formats with MS Teams? We help you:
[spacer size="30″]
Your service team
[spacer size="5″] [column size="1-2″ last="0″] Our specialist department will be happy to help answer your questions, advise you on products, prepare a personal offer or individual project planning.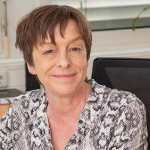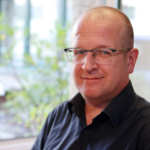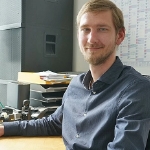 [spacer size="5″]
Just give us a call! 0800 727 46 24
Send us an email at:
info@konferenztechnik.de
write
Chat with us or use our callback service [/column] [column size="1-2″ last="1″]
Arrange callback
[contact-form-7 id="17963″ title="Arrange a callback"] [/column]