Housing
Anti-theft housing for projector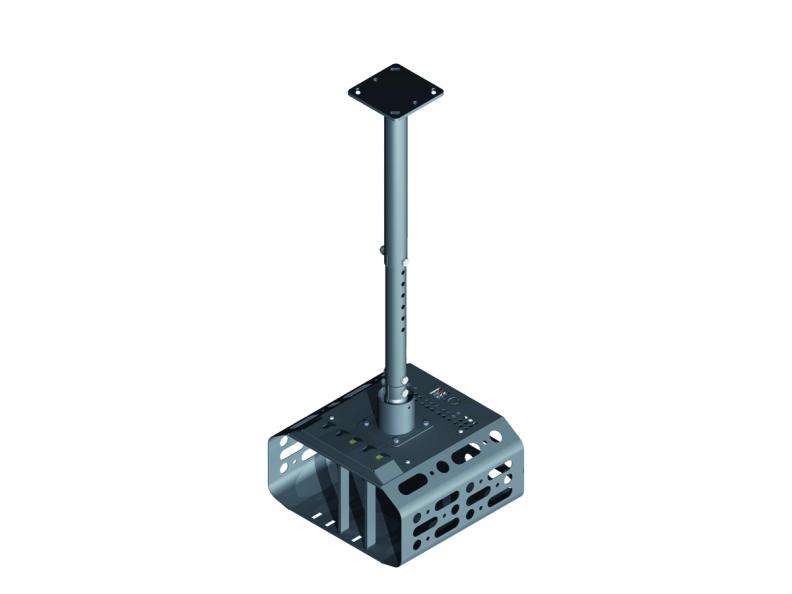 Anti-theft housing for projectors in open metal structure for indoor and outdoor use. The front of the housing is open and is secured by two anti-theft bars. The rods can be positioned differently to ensure that the projector lens always remains free, depending on the manufacturer. There are also different housing sizes available. The housing is available in gray or white. Other colors are available on request. It is possible to equip the housing with an alarm system.
Tablet Case TC-IPAD for iPad 1, 2, 3 and 4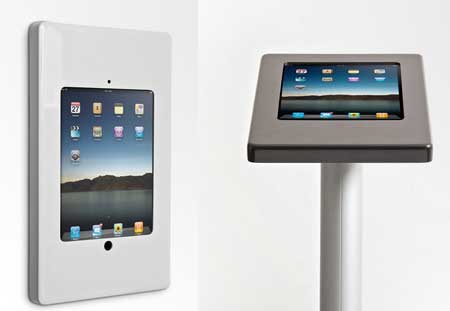 The TC-iPad Case, elegantly protects your iPad when it is to be installed or displayed in public places.
The iPad can be quickly secured in the case and is thus effectively protected against theft. Due to the smart keylock system, no keyholes or screws are visible to the outside. The TC-Case can be used either for wall mounting or in combination with an optionally available stand as a floor stand.
Audipack Silencer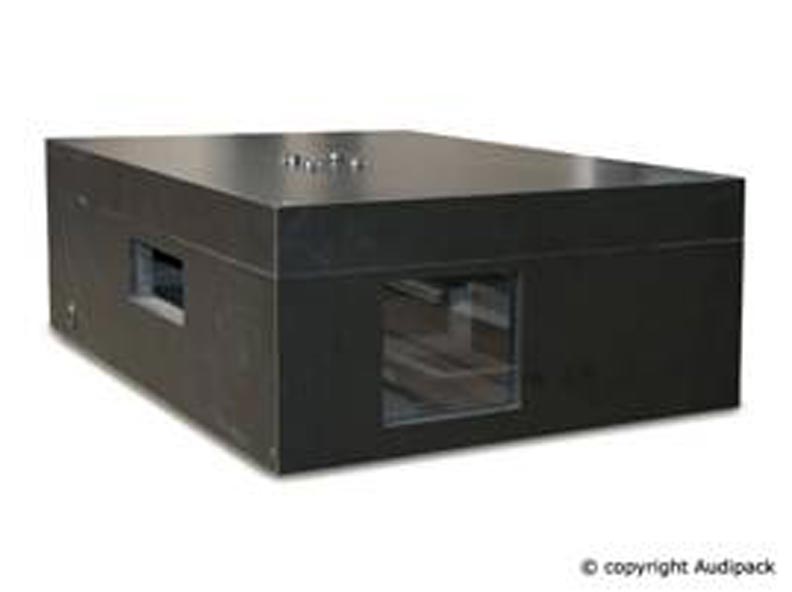 Silencers are used to attenuate the operating noise of projectors (e.g. in theaters, museums or opera houses). The Audipack Silencer attenuates the noise with approx. 16 – 20 dBA. The Silencer comes standard with two fans and a projection window in front of the lens. An additional projector mount is not required. The standard dimensions of the housing are approximately 978 mm x 470 mm x 1,054 mm, but special designs can be supplied. The housing is suitable for indoor use only. Standard colors are black, white or gray, special colors are of course possible.
Screen frame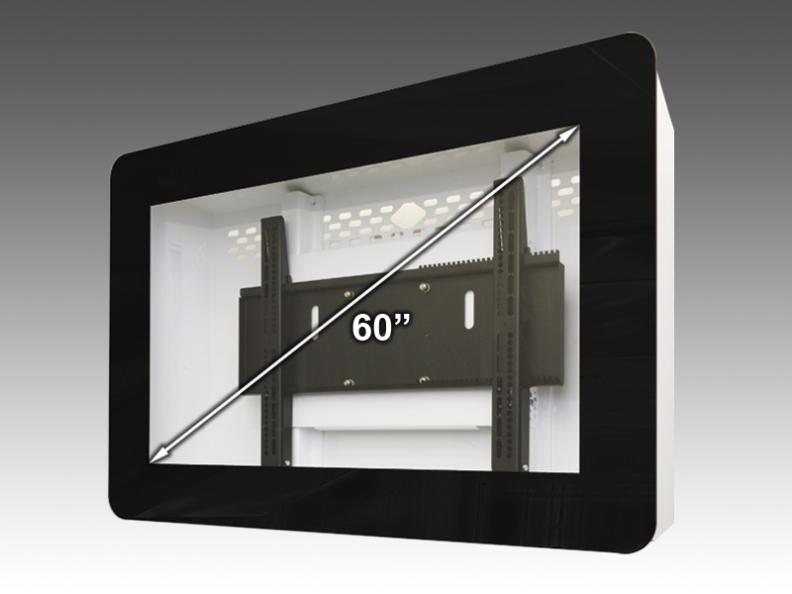 Audipack display frames are made for indoor DOOH applications. The display is mounted in the frame and thus gets an attractive appearance, is protected from damage and secured against theft. The display frame has a noble design and is offered in red, white, blue and black as standard. It is also possible to print logos on it. The frame is suitable for installation on the wall and ceiling or can be mounted on a floor stand.
Audipack Eye-Point Info Systems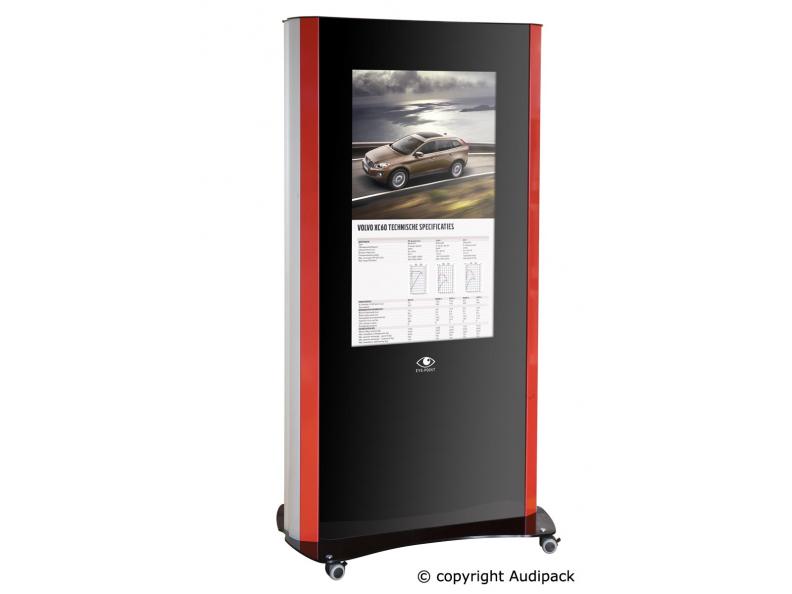 The Eye-Point is a mobile stand that acts as a housing for flat panel displays. The Eye-Point is a very flexible way to display mobile presentations. It is also ideal as a signpost and/or guidance system for hotels and conference venues. The Eye-Point acts as an eye-catcher and can be easily integrated into any environment. The flat screen is hidden in the housing and is protected at the same time. The Eye-Point is currently available for screen sizes from 102 to 165 centimeters (40 to 65 inches), in both landscape and portrait formats. It can be selected from a wide range of modern colors and materials. All models feature integrated L&S 5 swivel arm for flat screens as standard, and have plenty of space for installing PCs and other equipment. Due to the universal L&S 5 mounting system, displays of almost all manufacturers and types can be installed in the Eye-Point.
PCS GmbH is the official German distributor of Audipack. With us you get competent advice and fast delivery times.