Lift systems for beamers and displays
Move your display or touchscreen into position – quickly, quietly and flexibly at the touch of a button. PCS offers you a variety of lift systems: scissor lifts, hoist lifts and pull lifts. Your video, presentation or images are always visible at the right time at the desired location.
Hidden in walls, floors, ceilings or in furniture, flat screens, monitors or beamers only become visible when they are needed.
We offer individual solutions, perfectly adapted to your needs and premises. Universal interfaces in lifts and brackets allow the mounting of devices of almost all manufacturers, types and sizes.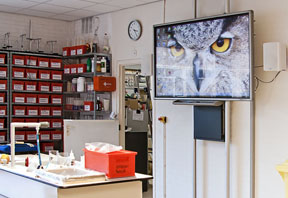 Wall systems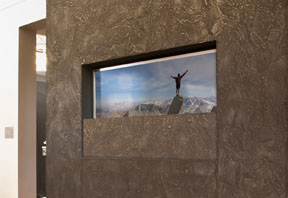 Installation lifts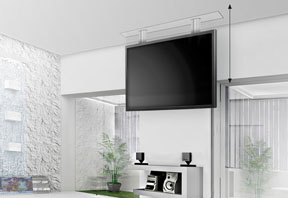 Ceiling lifts
The size of the room does not matter. Applications can be found in training and meeting rooms, lecture halls, schools, hotel conference floors and in the smart home – as a standalone system or integrated into your media control.
Simply arrange an individual consultation with our specialists.