Video conferencing equipment and cameras
Video conferencing systems are currently experiencing a real boom. For meetings and smaller conferences of any kind, enormous travel costs can be saved. Especially for regular staff meetings of companies with several branches in Germany and abroad, the purchase is worthwhile. Another typical use is in law firms, which can hold regular meetings with their clients without having to spend their precious time on planes or trains. At the same time, it can also save the environment quite considerably. And while you used to have to shell out six figures for a video conferencing system, these systems have become increasingly affordable.
Sony PCS-XG80 video conferencing system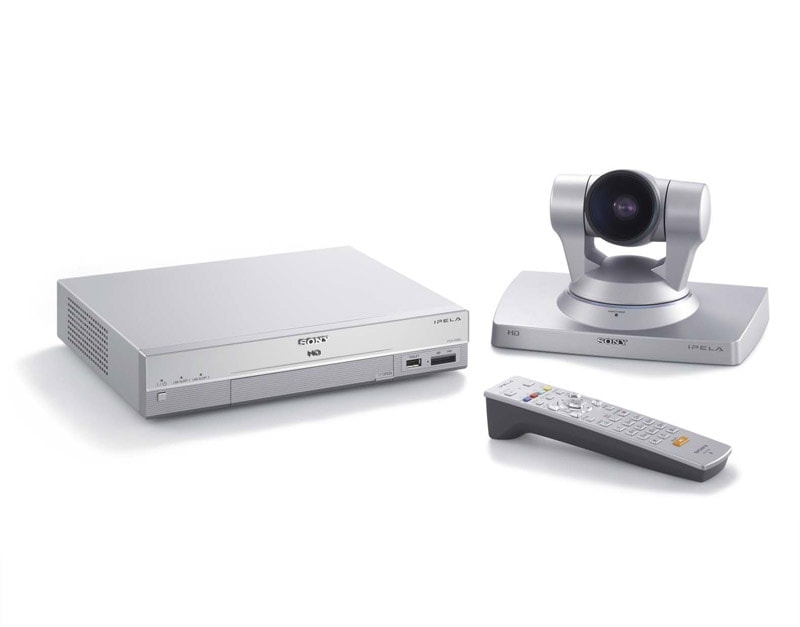 The Sony video conferencing system delivers first-class and crisp HD images with 1080i resolution and furthermore excellent sound quality for clear communication. The video conferencing system is connected either to ISDN telephone lines or (now common) to the company computer network (provided with its own IP address). This enables fast as well as secure (because encrypted) transmission over the Internet. The setup is uncomplicated, the operation simple. We will gladly help you or your administrators to integrate the system into your local network (LAN).