Interpreter booth rentals Bonn: Translator booths for government institutions, NGOs and companies on the Rhine.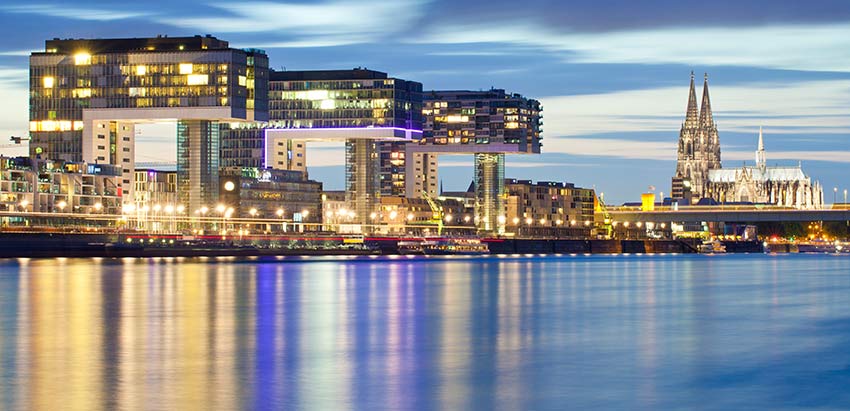 Although the undisputed capital of Germany is Berlin – Bonn is still the second seat of government and thus home to numerous government institutions as well as the UN, international agencies and NGOs. These like to draw on the infrastructure that was created when Bonn was the political center of the FRG. But large companies also use facilities such as the Bonn World Conference Center when it comes to holding multilingual conferences and congresses. Whether it's the annual international meeting of an NGO, a conference of international trade unionists, a gathering of shareholders, a board meeting or a government-level gathering: PCS provides Bonn events of all sizes and formats with conference and simultaneous technology from its corporate headquarters in Düsseldorf.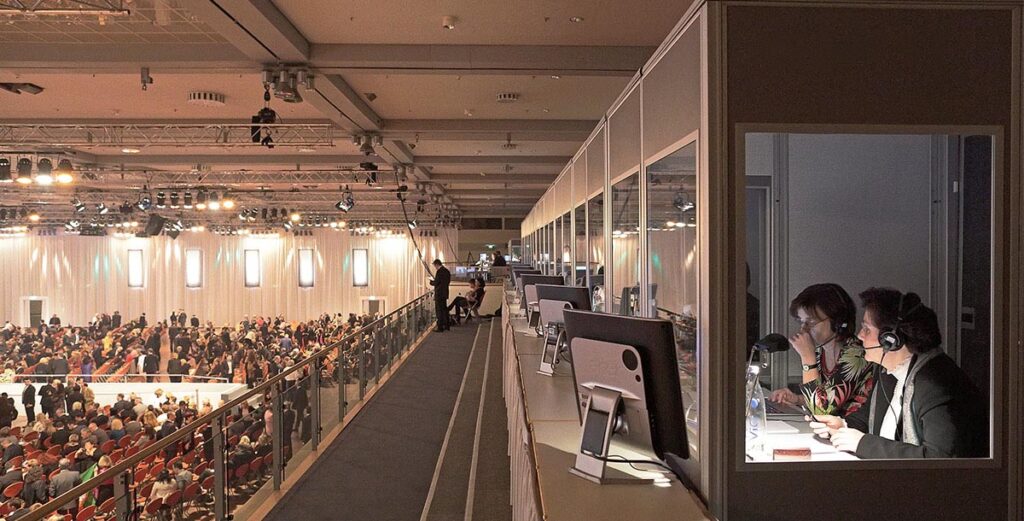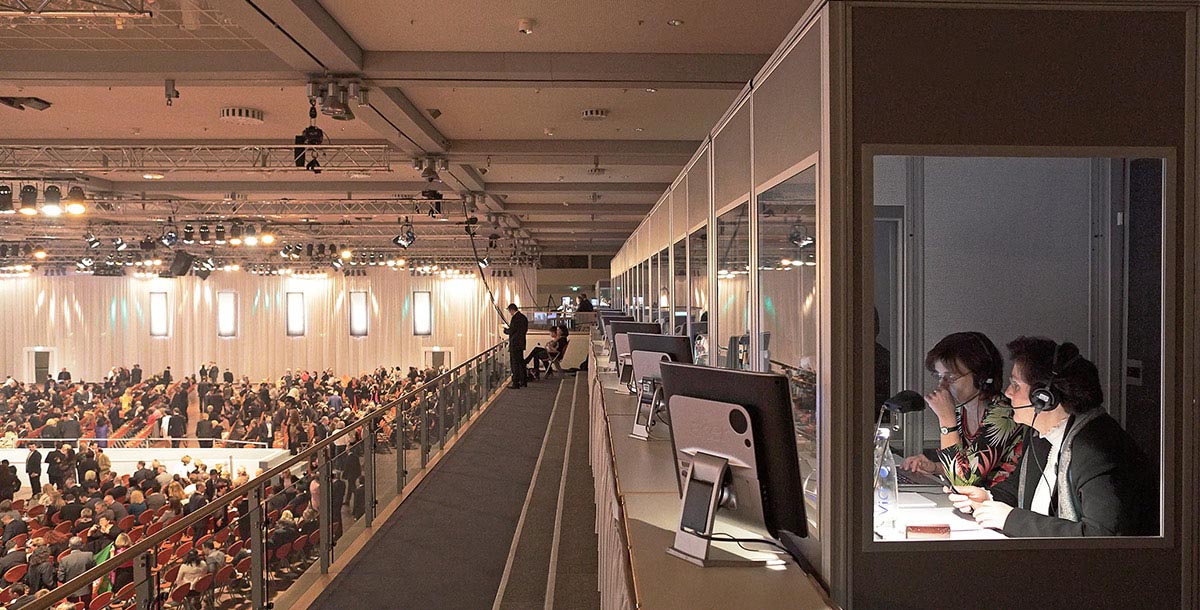 At PCS, the rental of interpreter booths in Bonn and on the Rhine is inseparably linked with comprehensive technical support: This begins with the planning of the event, includes the delivery and usually the installation of the complete interpreting and other conference equipment, and ends with the removal of the translation booths or the conference equipment used after the event.
PCS interpreter booths: Reliable, discreet and ISO-certified
To ensure that events in Bonn are a success, PCS relies on the proven Silent 9300 series of the Dutch brand manufacturer Audipack, which is a recognized industry standard. The booths are certified according to ISO 4043 as well as DIN 56924 (Part 2) and are compatible with all common interpreting systems. Virtually soundproof, equipped with a quiet ventilation system and matching work lights, they provide a professional workplace for simultaneous and conference interpreters. Large windows provide translators with an optimal view of the conference – video technology is used as an alternative if the interpreting booths cannot be set up in the conference room for space reasons.
For organizers, the Silent 9300 series from Audipack is characterized by the following features:
two standard workstations for simultaneous interpreters per booth, flexibly expandable to up to four workstations modular system – any number of interpreter booths can be lined up in parallel quick assembly and disassembly, easy transport of booths to and from the venue in Bonn and surroundings usually equipped with interpreter desks and headsets (and / or with microphones or headphones), including table, ventilation, cable outlets and light Outer dimensions: 168 x 168 x 220 cm; interior dimensions: 160 x 160 x 200 cm; weight: 210 kg; sound insulation: 24 dB; color: light gray/mouse gray.
Simply request a quote from PCS
To receive an initial quote for events in Bonn and the surrounding area, contact our head office in Düsseldorf. Ideally, you will already be able to give us precise details about the size of the premises, the approximate number of participants and the languages into which translation is to be provided.
Specifications of PCS interpreting booths (Audipack Silent 9300 Series)
Audipack interpreter booths are certified according to ISO 4043/2016 standard and DIN 56924.
160cm x 160cm x 200cm (W/D/H)
168cm x 168cm x approx. 220cm (with fan, W/D/H)
(Please allow 0.5m space on the left, right or back for door and passage)

Floor plan of PCS interpreter booths

Downloads: Manuals, assembly instructions, info brochures
Full concentration on the work – optimal processes
The decisive factor for a good interpreting booth is that it offers an optimal workplace for conference interpreters or simultaneous interpreters, where the interpreters or translators can fully concentrate on their demanding work. In addition to very good soundproofing, the proper functioning of the corresponding conference technology is necessary to ensure the most trouble-free possible processes in the often turbulent event events.

Interpreter booths for rent Bonn
Venues for events and congresses in Bonn
World Conference Center Bonn, Stadthalle Bad Godesberg
Telekom Dome
Bridge Forum Bonn-Beuel
Deutsche Welle Bonn
Hardtberg School Center
Bonn-Rhine-Sieg University of Applied Sciences (Sankt Augustin)
Castle Kommende
Beethovenhaus
Beethoven Hall
Women's Museum Bonn Bread Factory, STELLA RHENI
Plan B.
Tanzhaus Bonn
The most important event hotels in Bonn
Maritim Hotel Bonn
Kameha Grand Bonn
Mercure Hotel Bonn Hardtberg
Hilton Bonn
Collegium Leoninum
AMERON Hotel Königshof
President Hotel Bonn
Günnewig Hotel Bristol by Centro Hotels
Günnewig Hotel Residence
Gallery Design Hotel Bonn
Hotel-Restaurant zur Post Bonn
Dorint Hotel Venusberg Bonn
Derag Livinghotel Chancellor
Seminaris Hotel Bad Honnef
Commundo Conference Hotel Bad Honnef
Steigenberger Grandhotel Petersberg (Königswinter)
The most important trade fairs in Bonn
FedCon, vocatium Bonn/Rhein-Sieg
Women&work
PHARMA MARKETING
Bonn real estate fair
Bonn Gemstone Days
Career Day Bonn
Company Day
In love! Engaged! We are getting married! Bonn
50 Plus – Joy of life Bonn
JuBi Bonn
InnoVario
Bonn Building Days
INTERPHARM
HAPTICA live
Bonn healthy
Off into the world Bonn Fair
Culinaria Bonn
Bonn bike travel fair
COMMITMENT WORLDWIDE
Femme Bonn
GODEMA
Bonn Art Fair
Service, acceptance, offers
Our colleagues will help you answer your questions, advise you on products, create a personal offer or individual project planning.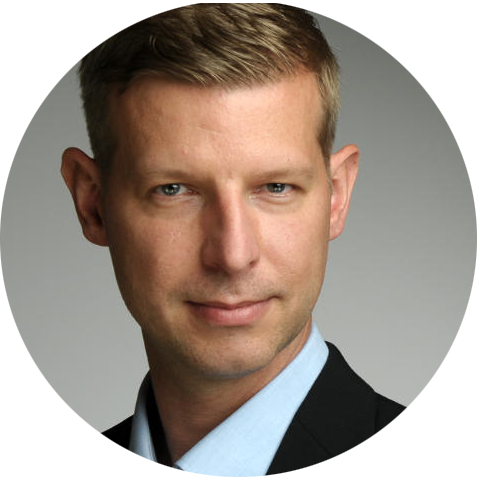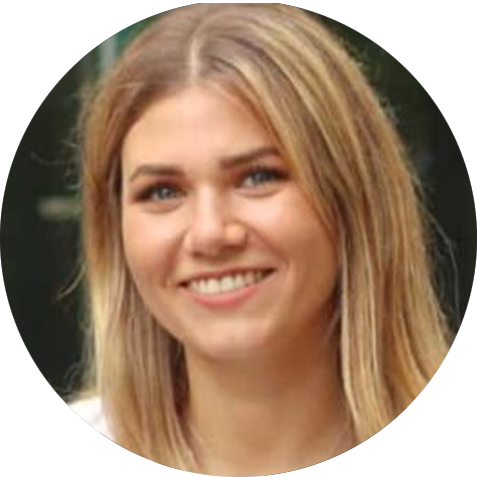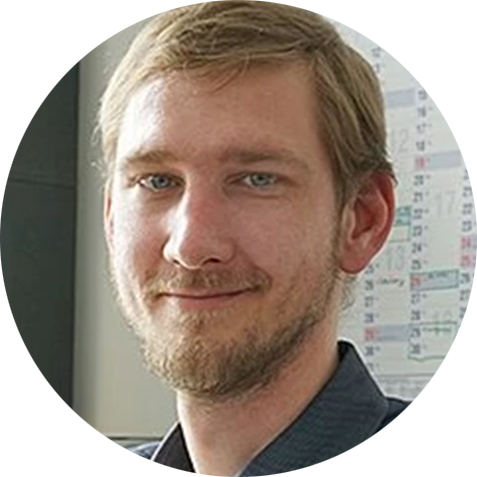 Callback service / e-mail inquiry