Rent interpreting booths Hamburg: rent interpreting booths in the Hanseatic city

Hamburg is Germany's gateway to the world – and, as a media and logistics center, a frequent venue for international trade fairs, conferences and congresses. With the facilities of Hamburg Messe und Congress in combination with top-class conference hotels, numerous event locations and event centers, the Hanseatic city has an optimal infrastructure for holding multilingual congresses and conferences.
PCS provides Hamburg with interpreting booths, language boxes and translation booths. The range of applications in Hamburg is broad and extends from conferences at government level and meetings of NGOs to board meetings and EU works council meetings to corporate events and court hearings. The interpreting booths provided by PCS are therefore used wherever the services of translators or simultaneous interpreters are required.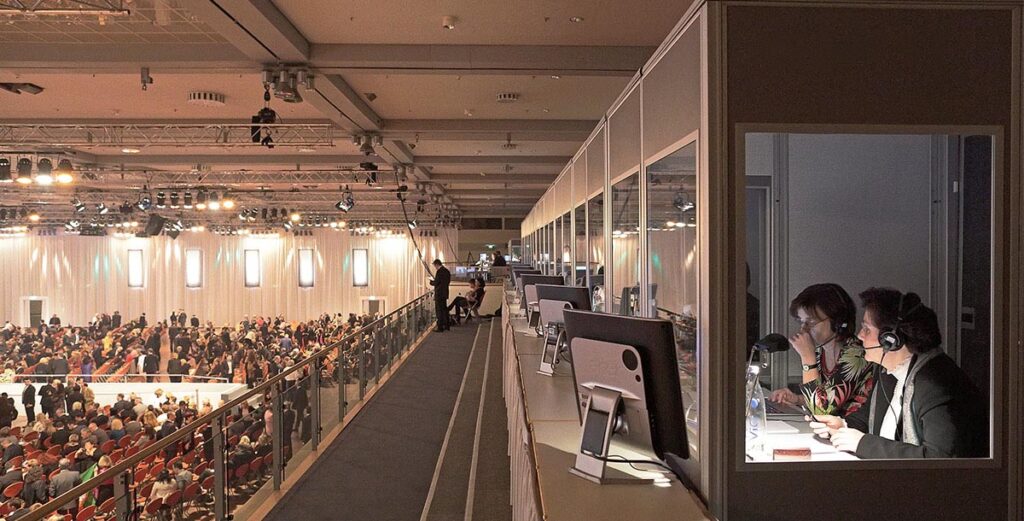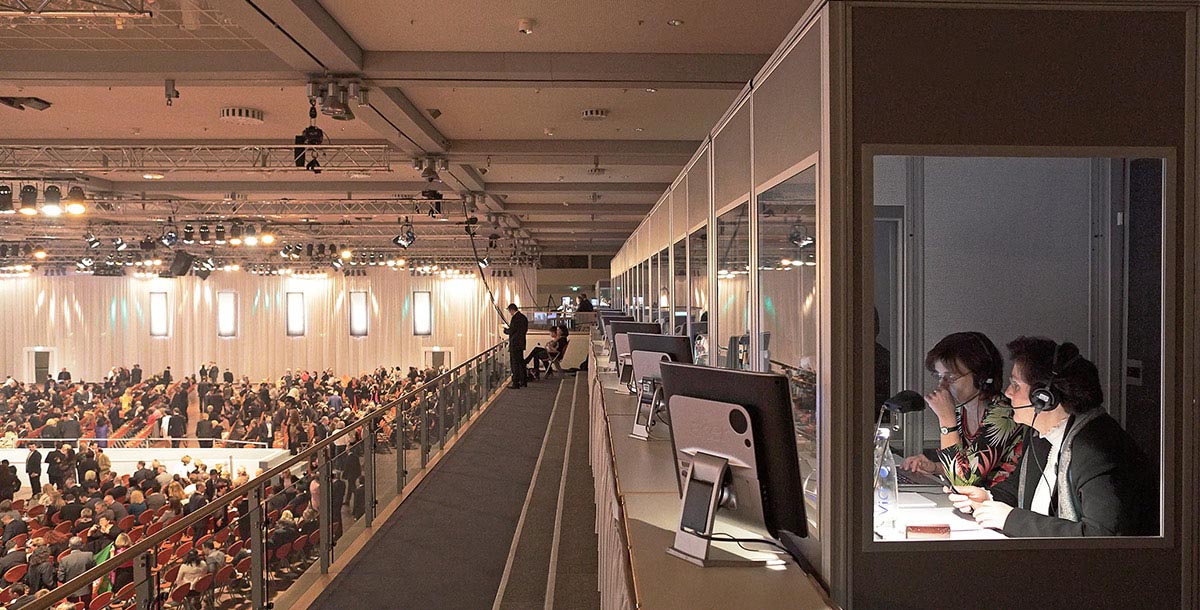 Features of Audipack Silent 9300 Series Interpreter Booths
The soundproof interpreter booths / speaker boxes of the Audipack Silent 9300 series are supplied in a discreet light gray or mouse gray color with interior dimensions of 160 x 160 x 200 cm. The external dimensions are 168 x 168 x approx. 220 cm, the weight of a standard booth is 210 kg.
Specifications of PCS interpreting booths (Audipack Silent 9300 Series)
Audipack interpreter booths are certified according to ISO 4043/2016 standard and DIN 56924.
160cm x 160cm x 200cm (W/D/H)
168cm x 168cm x approx. 220cm (with fan, W/D/H)
(Please allow 0.5m space on the left, right or back for door and passage)

Floor plan of PCS interpreter booths

Downloads: Manuals, assembly instructions, info brochures
All-round service for rental cabins in Hamburg
Although PCS is the German sales partner of the Dutch brand manufacturer Audipack, PCS in Hamburg also focuses more on rental than on the sale of conference equipment. The advantage of renting interpreting booths for customers is that they receive solutions that are perfectly tailored to their needs in every situation. PCS takes care of the punctual installation and dismantling of the booths, as well as the planning and transport logistics, and also offers comprehensive technical advice and support for Hamburg. In addition to the interpreter booths themselves, PCS also rents out interpreting technology and conference systems in the broader sense in the Hanseatic city. This includes the entire field of language transmission technology as well as voting systems and video technology.
Industry standard ensures compatibility
When it comes to interpreter booths, PCS relies fully on the Audipack Silent 9300 model, which has now established itself as a global industry standard, meeting at least the ISO 4043 industry standard. Silent 9300 interpreter booths are virtually soundproof and, with their large windows, extra-deep table, quiet ventilation and matching work lights, provide simultaneous interpreters with an optimal working environment. They are modular in design and can be expanded from a standard two workstations to up to four seats per booth. What's more, they are compatible with all common interpreting systems.

Interpreter booths for rent Hamburg
Venues for events and congresses in Hamburg
Hamburg Fair and Congress
NORD EVENT Panorama Deck
Penthouse ELB-PANORAMA
Elbphilharmonie
Former Main Customs Office Hamburg Port
Historic warehouse floor
Hamburg and Germania Rowing Club
The most important event hotels in Hamburg
Gastwerk Hotel Hamburg
Mövenpick Hotel Hamburg
Holiday Inn Hamburg
Hotel Baseler Hof, Novotel Hamburg Alster
ARCOTEL Rubin Hamburg
Crowne Plaza Hotel Hamburg City Alster
Hotel Angel
Adina Apartment Hotel Hamburg Michel
Heikotel – Hotel City Park Residence
Hamburg Fair and the most important trade fair dates
hanseboot ancora boat show
hanseboot
TransTech
nordstil
Seatrade Europe
Aviation Forum
Affordable Art Fair
Tank Storage Germany
NORTEC
home²
oohh!
INTERNORGA
OMR Festival
World Travel Catering & Onboard Services EXPO
Aircraft Interiors Expo
HanseHorse Hamburg
HARBOR BIRTHDAY HAMBURG
IRMA
SMM
COTECA
GET North
Service, acceptance, offers
Our colleagues will help you answer your questions, advise you on products, create a personal offer or individual project planning.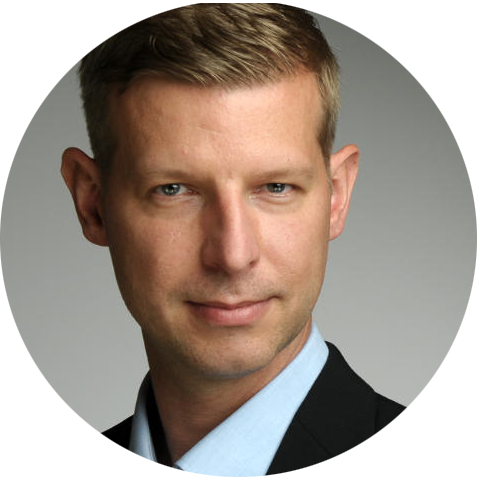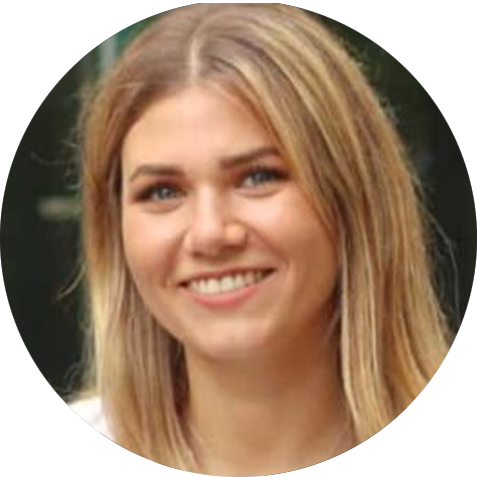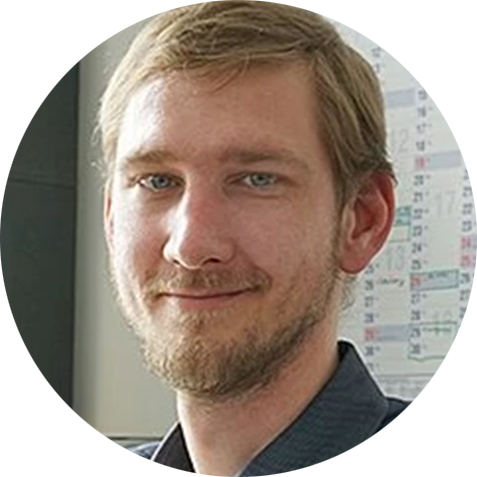 Callback service / e-mail inquiry