Sennheiser MobileConnect and CinemaConnect
Sennheiser MobileConnect is the innovative system for barrier-free listening in theaters, operas and musicals. MobileConnect streams audio live via WLAN directly to the personal smartphone. Here, the audio signal is perfectly adapted to one's own hearing needs and then output via headphones or directly to the hearing aid – Hearing assistance made easy!
Simple and quick installation, no further fixed costs.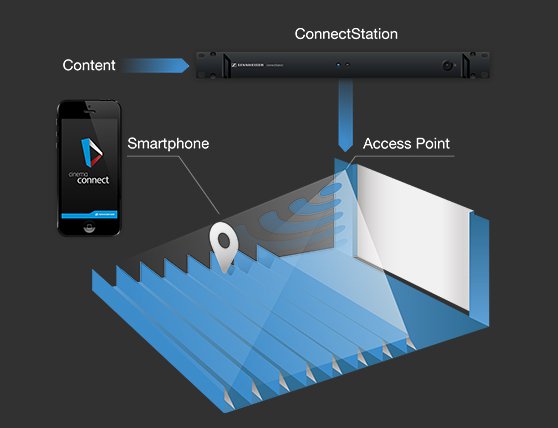 Integrates easily into any existing infrastructure and can be installed within a day. Simply connect the existing audio system with the ConnectStation and connect the WLAN access point of the MobileConnect network – ready. PCS GmbH offers complete order processing from planning the system to installation and integration into your existing environment.
Once installed, MobileConnect incurs no maintenance or operating costs. With the personal cell phone as the end device – keyword "Bring Your Own Device" – there is no effort for battery handling, device issue or headset hygiene.
Assistant for your own hearing needs
The Personal Hearing Assistant, developed in cooperation with the Fraunhofer Institute for Digital Media Technology IDMT, allows particularly intuitive sound adjustment to personal needs. Not only the volume of the received audio signal, but also the speech intelligibility and sound characteristics can be easily adjusted via touch operation.
› Further information about the algorithm of the Fraunhofer Institute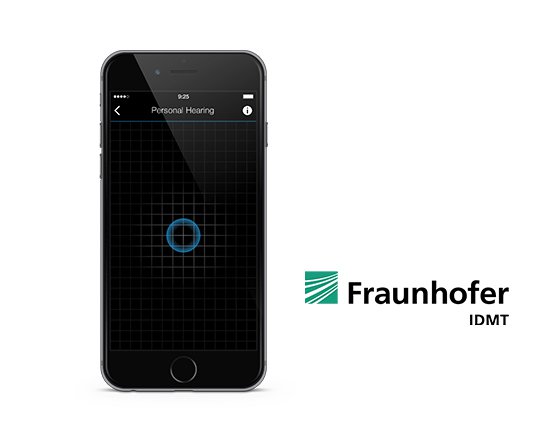 A maximum of inclusion
MobileConnect opens up access to new visitor groups and offers participation in cultural life to all. In addition to hearing assistance, the system is also suitable for audio description or simultaneous interpretation – and thus reaches larger target groups than systems that are limited purely to hearing assistance.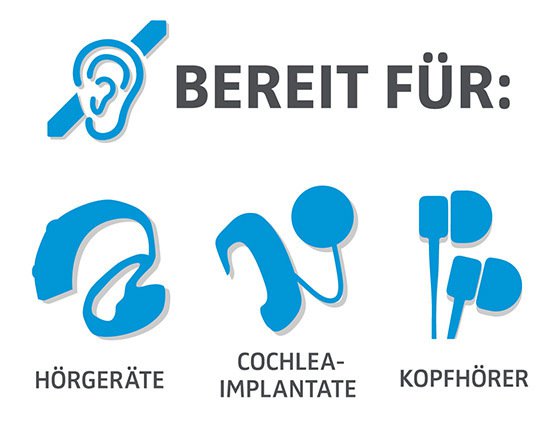 Other features of the MobileConnect system
Low latency audio streaming
Transmission of audio support, audio description and simultaneous interpretation
Personal hearing assistant
Bring Your Own Device (BYOD): no costs for device provisioning and maintenance or employee training
Simply contact us if you have any questions about MobileConnect. We will be happy to advise you and help you plan and install the system.
contact person
Related links