Audio, video and data streaming
Have attendees from around the world participate in your event via audio, video and data streaming, broadcast your event live or get real-time data for your presentation.
PCS specializes in data streaming via broadband Internet connections. Video conferencing has been the standard for many years, but the more sophisticated use of Video Remote Interpreting (VRI) is also gaining ground. In this form of remote transmission, high quality of voice, precise tuning of image transmission, lowest latency and high transmission reliability are crucial. The conference technician has the technology and know-how for high-quality data transmission via the Internet, which, in contrast to satellite transmission, can be realized cost-effectively and in a scalable manner.
[spacer size="10″]
Streaming technology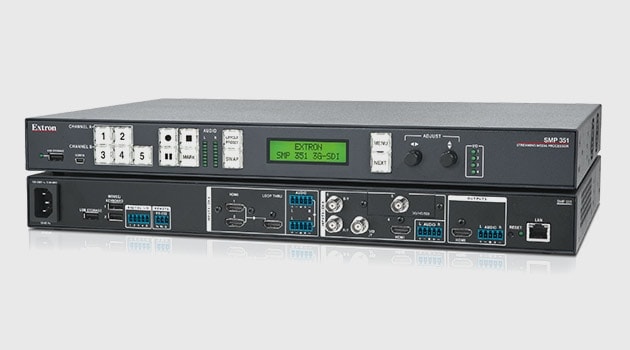 Extron SMP 351
Streaming and recording at the same time
Processes two high-resolution AV sources from up to five available input signals
High-quality scaling with flexible two-window source management
Creates MP4 media files compatible with almost any media player
Flexible I/O connections for advanced automation
License-free operation leads to low operating costs
[spacer size="10″]
Customizable multipurpose platform for streaming and recording AV presentations. Streaming and Recording Processor from Extron. The SMP 351 is an H.264 streaming and recording processor for capturing and distributing AV sources and presentations. Content can be streamed live or recorded to various storage media. It offers a wide range of processing, streaming, recording and control features that simplify integration. In addition, with Extron's FlexOS operating system and uploadable applications, the SMP 351 can be easily customized to meet a wide range of requirements. This diverse set of capabilities makes the SMP 351 the ideal product for streaming and recording AV sources as well as presentations.
[spacer size="20″]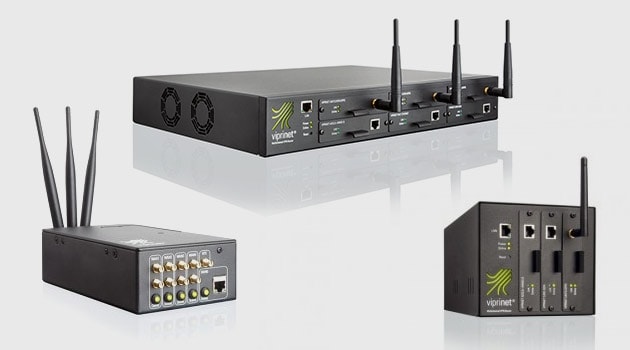 Viprinet Channel Bundling
Multichannel VPN Router
Multichannel VPN Hub
Mobile, fast Internet with Multichannel VPN Router 511/512, optimum utilization of all available mobile bandwidths.
[spacer size="10″]
Too low bandwidth? Too high a risk of failure? No sufficient network coverage? Then Viprinet is the right partner for you. Viprinet are the WAN connectivity specialists who always have the best solution ready by bundling DSL, UMTS, cable, satellite radio or LTE.
A data event requires advance planning. What are the requirements for data transmission? How can fail-safety be guaranteed as cost-effectively as possible? Talk to us and find the key data you need.
North and West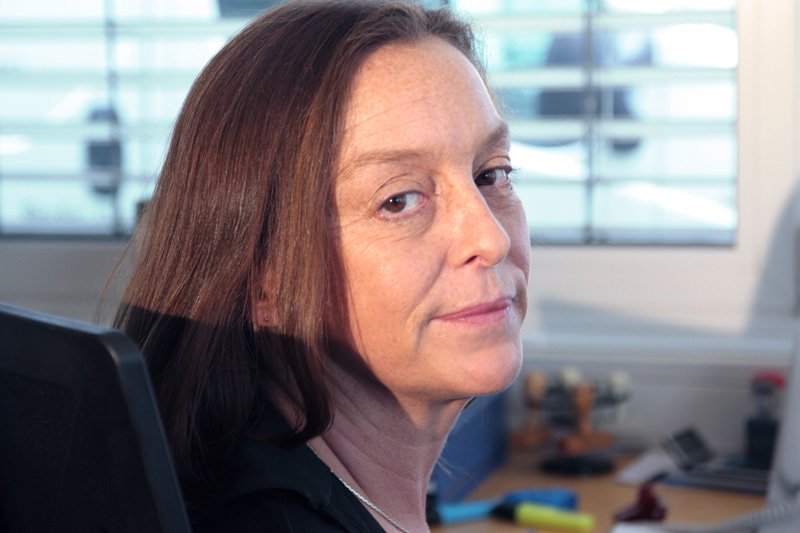 Monika van den Boogaard
Project consultant leasing
Tel. +49 211 737798 10
e-mail write

e-mail write