Shure Microflex Complete Conference System – Product Presentation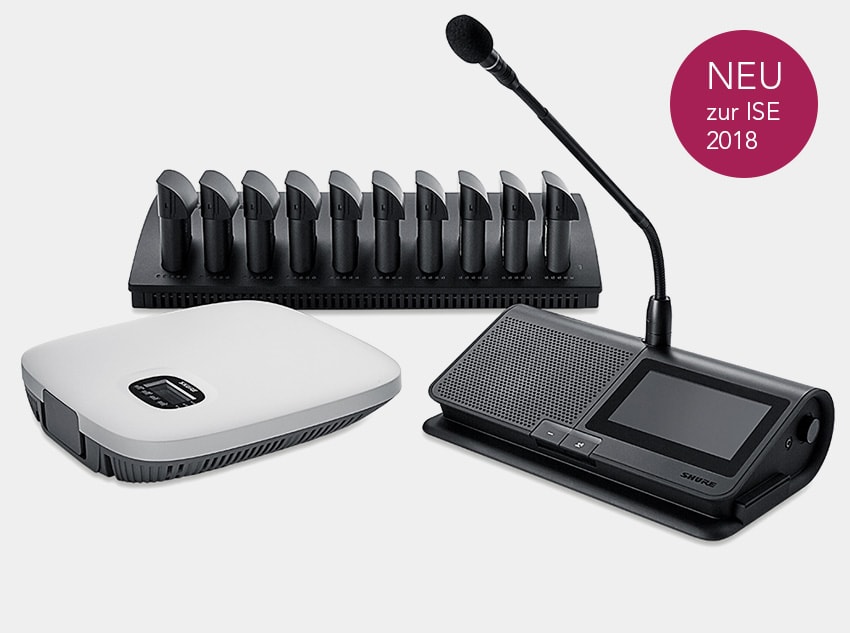 The Microflex Complete Wireless System minimizes setup time for meetings and conferences. The modern, sleek design is shapely and unobtrusive and fits both modern and historic spaces. The workmanship is very high quality. Operation is intuitive and simple.
Technology Highlights Shure Microflex Conference System
Secure RF performance on 2.4GHz/5GHz Wifi network
Flawless transmission without signal loss due to automatic Interference Detection and Avoidance technology (detects possible interference in advance and automatically switches to free frequencies)
Reliable AES-128 encryption so session content remains confidential
One MXCW-APT access point can manage up to 125 conference call stations – without additional software or licenses
Gooseneck microphones with Microflex capsules and CommShield technology for outstanding sound quality and immunity to radio signals
Activation of the microphones automatically or individually set
Electronic voting, agenda management, participant identification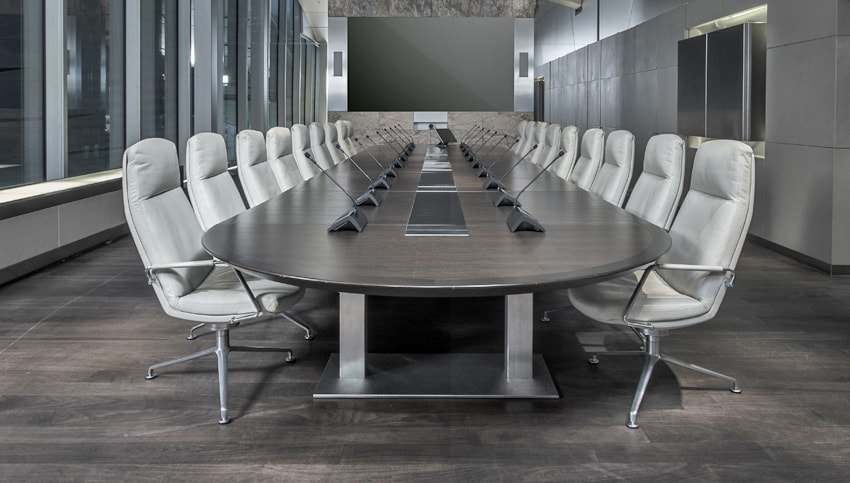 Microflex Complete – the wired conference system
The Microflex Complete discussion and conferencing system includes a range of tabletop or desk-mount conference stations that can be easily integrated into conference rooms, courtrooms and meeting rooms.

An interpreter's console in accordance with the latest DIN/ISO standard rounds off the portfolio of the new Microflex Complete conference system.
One thing is clear: Both the wireless and wired versions of the new discussion system can be the first choice for many future projects. When rented, the wireless microphone units can be used almost anywhere with up to 10 hours of operating time. Due to the secure encryption, it can also be safely used for conferences of governments, authorities, supervisory boards. We are very pleased with this new system.
Links and further information