Screens
Nowadays, screens are getting bigger, higher resolution, weather resistant, scratch resistant, cheaper – and that at a rapid pace. We show here once representative a small selection of screens.
At least as important in this area are, of course, all the mounting options such as wall mounts, ceiling mounts and floor stands for the screens. Here we also have a wide range of options.
52″ LCD display with full HD resolution
Sony's first professional Full HD LCD display GXDL52H1 offers superior picture quality, is extremely durable and is therefore particularly suitable for continuous use. The newly developed, dust-free ventilation system without housing openings guarantees effective cooling, even when the display is set up vertically.
Another plus point for a long service life is the display's stable and shock-resistant protective glass, which also withstands stronger direct impacts.
It is therefore the ideal choice for a wide range of environments such as transport hubs, bars, discotheques, stores and offices. Thanks to its HDSDI compatibility, the device is also suitable for various broadcast and healthcare applications.
50″ Full HD Plasma Display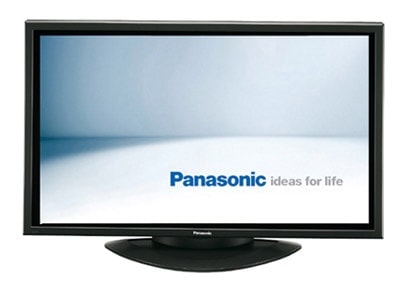 Panasonic's TH-50PF10EK full-HD plasma display boasts high-definition resolution (1920 x 1080 pixels) and an impressive 10,000:1 contrast ratio. A color gamut of 68.7 billion colors and a wealth of new technologies allow the new displays to deliver detailed visuals and compelling images in all environments and applications. New technological features include the enhanced New MACH panel and automatic brightness control for stronger luminosity. High-precision MPD noise reduction ensures crisp, sharp images during fast-moving sequences. The wide range of modular interface options also gives you maximum integration capability. In the multi-function slots of the displays, connection boards for all currently available formats or signals can be accommodated directly in the housing to save space
Brackets and mounts for screens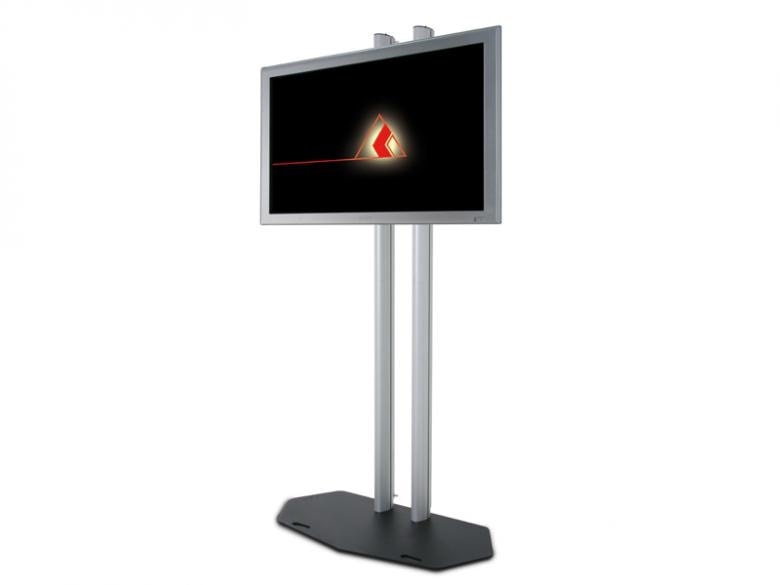 We have a suitable solution for every type of mount, whether from the floor, wall or ceiling, for screens! Here we carry products from the company Audipack from the Netherlands, for which we are the official German dealer.
Here in the picture is a floor stand of the 700 series. But choose for yourself, from a variety of practical and noble holders: