Rent interpreter booths Garching, rent interpreter booths in the north of Munich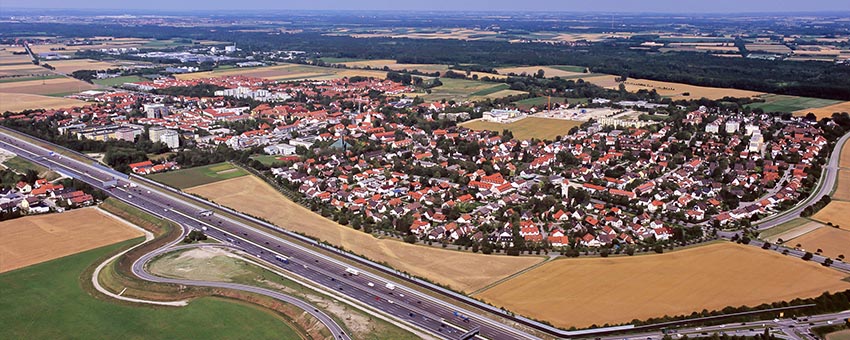 Interpreter booths are used, among other things, at multilingual congresses, specialist conferences, shareholders' meetings, board meetings and company meetings – as they can sometimes also take place in the bigBOX Allgäu or the Allgäuhalle. In other words, wherever simultaneous interpreters are present. To ensure that conference interpreters can carry out their demanding work undisturbed, soundproofing of interpreting booths is an essential quality criterion.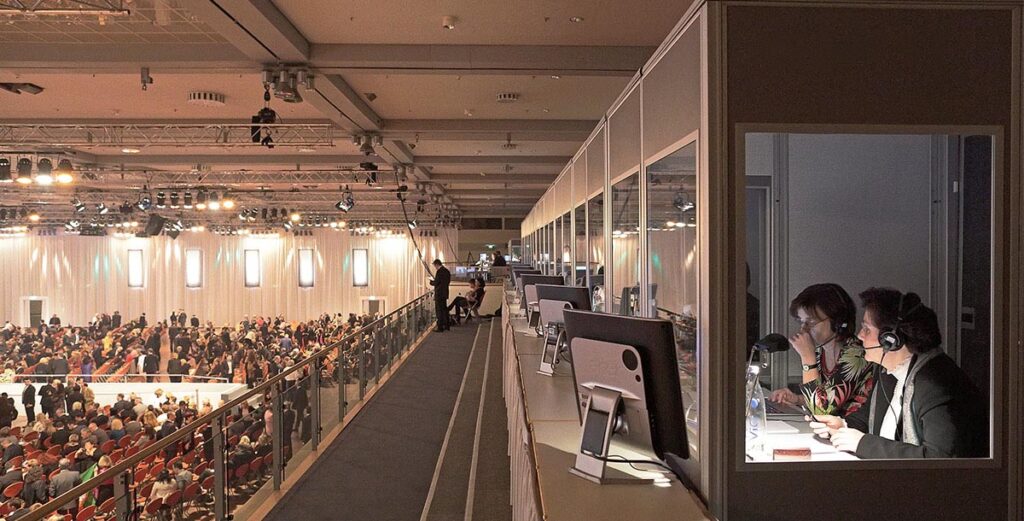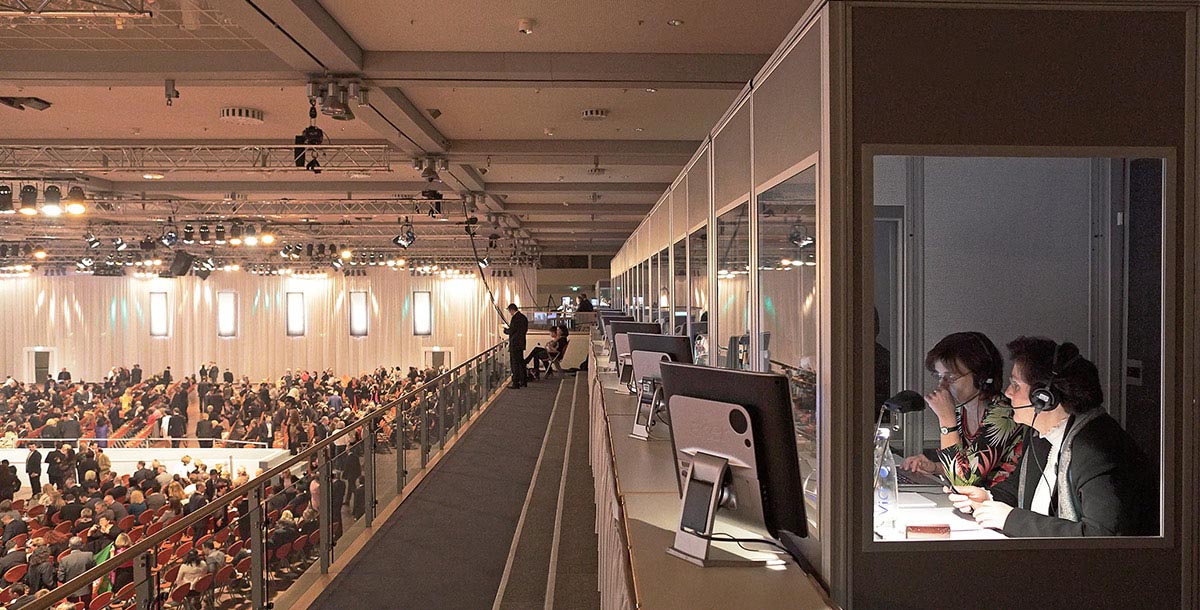 Good sound insulation – high concentration
Since simultaneous interpreters have to concentrate hard during their work, soundproofing is a key quality criterion for interpreter booths. In interpreter booths, simultaneous translators should find the best possible workplace – including professional equipment and, of course, smoothly functioning dome technology. Because the Audipack Silent 9300 series is an industry standard, the booths are compatible with all conventional interpreting systems. They are ISO 4043 certified, but go far beyond this standard in terms of their technical quality.

PCS does not limit the rental of interpreting booths in and around Garching to the mere provision of the language booths and the associated technology: In addition to comprehensive technical consulting before each event, PCS delivers the booths to the respective location on time, sets up the appropriate simultaneous technology there and, if desired, supervises the interpreters during the event with trained personnel. Locations in Garching where interpreting booths can be used are, for example, the conference halls in the facilities of the Garching Research Center or at the TU Campus Garching.
Specifications of PCS interpreting booths (Audipack Silent 9300 Series)
Audipack interpreter booths are certified according to ISO 4043/2016 standard and DIN 56924.
160cm x 160cm x 200cm (W/D/H)
168cm x 168cm x approx. 220cm (with fan, W/D/H)
(Please allow 0.5m space on the left, right or back for door and passage)

Floor plan of PCS interpreter booths

Downloads: Manuals, assembly instructions, info brochures
Fast support before multilingual events
If you want to rent or buy interpreting booths in Garching, in the north of Munich or in the rest of Upper Bavaria, PCS in Munich will be happy to advise you. E-mail inquiries are almost always answered within an hour. For a concrete offer, organizers should be clear about the following key points:
Even if not all these facts are already fixed – get in touch with us! PCS will be happy to support you in planning your multilingual event!

Interpreter booths for rent Garching
Venues for events and congresses in Garching
Garching Research Center
TU Campus Garching TUM
Galileo
Faculties of the LMU in Garching
Community center
Roman farm
Senior Citizens' Meeting
Music school
Public library
Community hall of the Laudate Church
The most important event hotels in Garching
Tryp by Wyndham Munich North
Leonardo Royal Hotel Munich
The Rilano Hotel Munich
NH Munich Trade Fair
NH Munich East Conference Center
Super 8 Munich City North
Munich Marriott Hotel
The most important trade fair dates in Garching
IKOM Career Forum
German Material Flow Congress
Innovative Intralogistics Garching
Bavarian Fire Protection Congress
Service, acceptance, offers
Our colleagues will help you answer your questions, advise you on products, create a personal offer or individual project planning.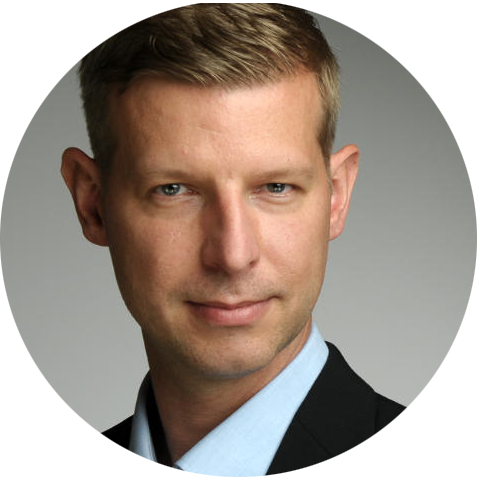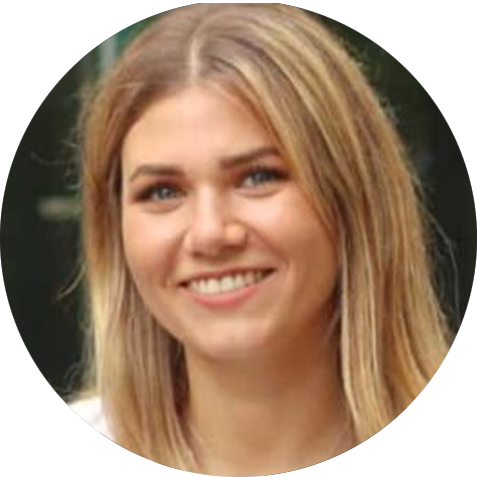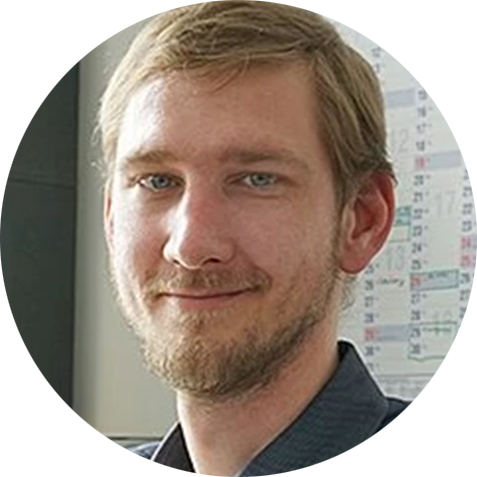 Callback service / e-mail inquiry