Interpreting equipment rental Lindau – Simultaneous equipment and interpreting systems rental at Lake Constance
Quick quotes, professional support, great choice of technology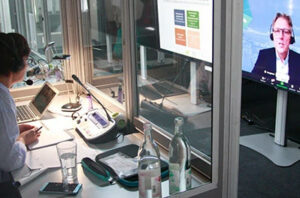 Our professional hubs for remote interpreting, interpreting for videoconferencing, streaming, on-site meetings
Rent interpreting and conference equipment in Berlin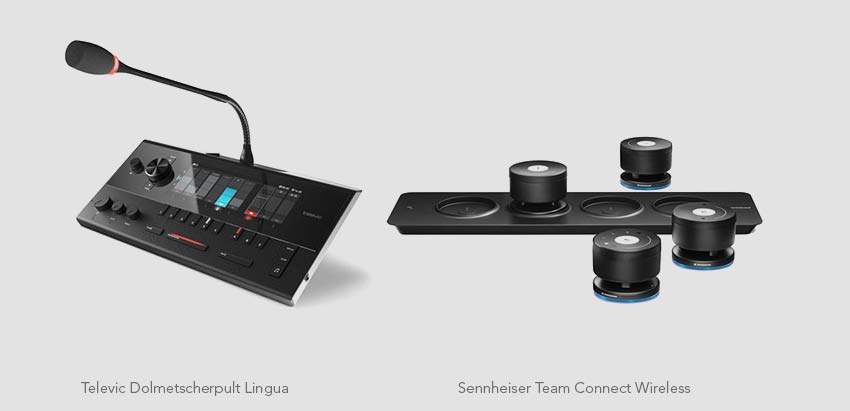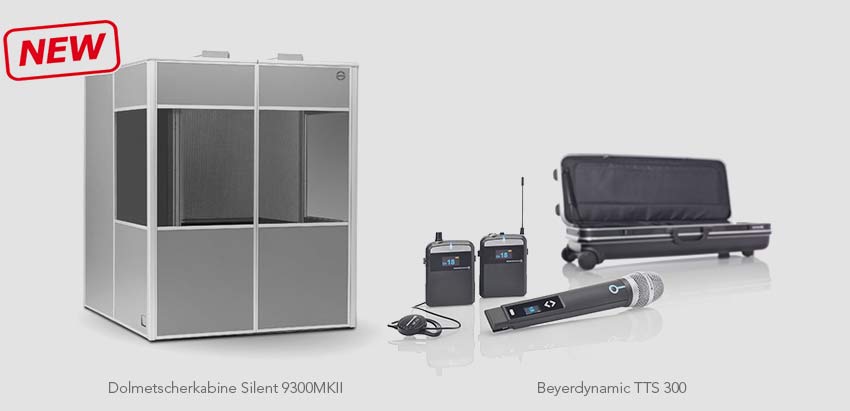 PCS provides event agencies, organizing interpreters, congress organizers and companies of all sizes in Lindau and the Lake Constance region with interpreting technology. PCS rents out both individual units and comprehensive – systems, such as the Bosch DCN NG system, which transmits up to 31 interpreting channels plus room speech and can be expanded very easily. Alternatively, PCS in Lindau offers the SIS product family from Beyerdynamic –, which includes the SIS 121/122 control center as well as interpreter consoles and headsets.
In the case of interpreting booths, PCS primarily rents out booths from the Audipack Silent 9300 series in the Lake Constance region, which are considered an industry standard and are compatible with all standard simultaneous technology. As an alternative to the use of interpreter booths, PCS rents out whispering systems, or people guidance systems, which can be used as professional whispering systems – for example the Digital Tourguide System 2020-D from Sennheiser.
Experience and expertise in the selection of interpreting technology
PCS rents out a wide range of different systems and equipment in the field of interpreting technology –, whereby experience and expertise are required to select optimal solutions from various options. When renting interpreting equipment in Lindau, PCS customers can rely on a comprehensive range of consulting and services. Based on more than 20 years of experience in the industry, PCS technicians and project planners support their customers from the very first inquiry in the technical planning of events and in the selection of equipment. Upon request, PCS will deliver the selected systems directly to the venue, where PCS technicians will set them up. Since the interpretation systems rented from PCS in Lindau are compatible with the equipment of all major event technology manufacturers, they can be easily integrated into existing sound or video technology systems.
Consulting in Lindau: By e-mail or personally on the phone?
Interpreting equipment hired from PCS in Lindau is used, among other things, at multilingual conferences, academic meetings and congresses, but also at multilingual corporate events such as shareholder meetings or board meetings. Venues include the numerous conference hotels in the Lake Constance region, but also event centers such as the Inselhalle Lindau.
Lindau and the Lake Constance region are served by the PCS branch office in Munich. PCS staff will be happy to answer inquiries about renting interpreting equipment, as well as any general questions about event technology. One of the easiest ways to contact PCS is by e-mail – but we are also happy to receive your personal call!
Interpreting equipment for hire Lindau
Venues for events and congresses in Lindau
Lindau island hall
Lindau City Museum
House to the Cavazzen
The main event hotels in Lindau
Helvetia
Hotel Bayerischer Hof
Hotel Bad Schachen
The most important trade fair dates in Lindau
Pure pleasure ON TOUR aboard the MS Graf Zeppelin Lindau
Happiness Fair Lindau
Lindau Nobel Laureate Meetings
Service, acceptance, offers
Our colleagues will help you answer your questions, advise you on products, create a personal offer or individual project planning.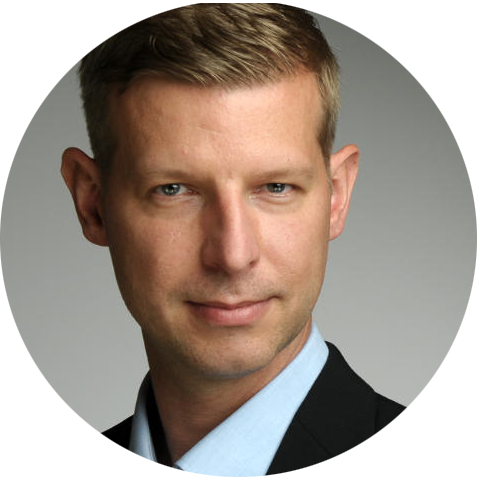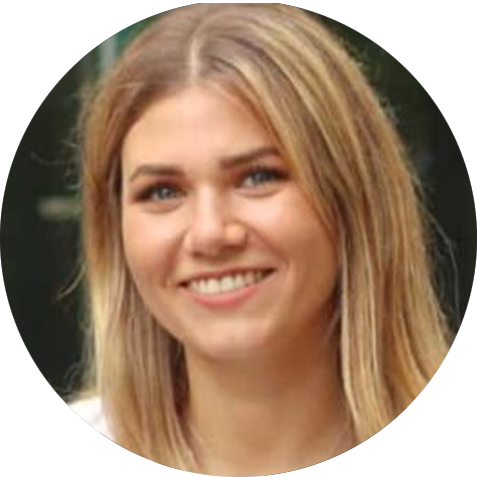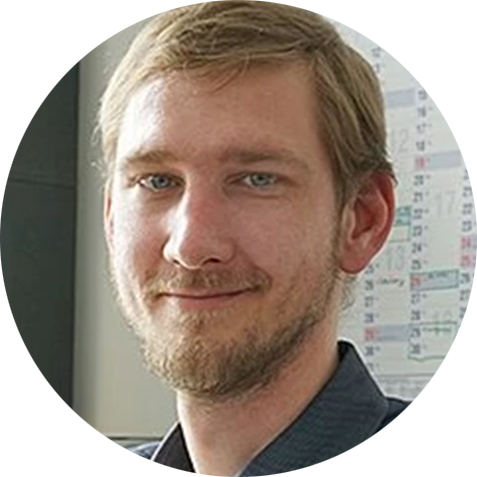 Callback service / e-mail inquiry