Televic – Interpreting and Conference Equipment

Televic – an innovative manufacturer with a complete range of interpreting and conferencing solutions
We invest in new technology from the Belgian manufacturer Televic. Televic offers a modern, complete range of interpreting and conferencing solutions with which they convince us. Who is Televic? What inspires us? We have summarized our experience.
History and cooperation on the ISO standard
We have known the Belgian manufacturer Televic for almost 20 years. We have always found their products in the field of discussion systems and microphone units interesting and innovative. We used Televic conference technology on a smaller scale for rental. When it came to installation, the products were often the right solution.
Our cooperation with Televic intensified significantly from 2014. Namely, we sat side by side in the newly established ISO standardization committee. This committee brought together interpreters from the umbrella associations AIIC and BDÜ, as well as EU interpreters from the European Parliament and manufacturers and suppliers of conference technology and interpreting booths. The task was to update the outdated standards for conference equipment, interpreting equipment and interpreting booths. Not an easy task for the stakeholders. Both the advanced technical possibilities and the extensive studies on simultaneous interpreting were to be taken into account in new standards and norms.
Here, an intensive cooperation between the interpreters, PCS as the distributor, and Televic (here, Didier Rosez should be mentioned first and foremost) and BOSCH as the manufacturer developed. The teamwork with Televic, the other manufacturers Bosch and Audipack, and the interpreters turned out to be extremely pleasant and, above all, very productive – and ultimately successful.
We were very surprised how quickly after the new standards were sealed, the manufacturer Televic came out with an innovative interpreting console that perfectly met the new requirements. Their research and development department had obviously already been working continuously on the new product during the ongoing ISO meetings, so that the interpreting technology was quickly ready for series production at Televic.
Our subsequent demo appointments with several selected simultaneous interpreters resulted in a high level of acceptance. In addition to good visibility and audio quality, the interpreters also need a workstation that is as intuitive as possible so that they are not distracted from their highly concentrated work. This new interpreting desk fulfilled this requirement excellently.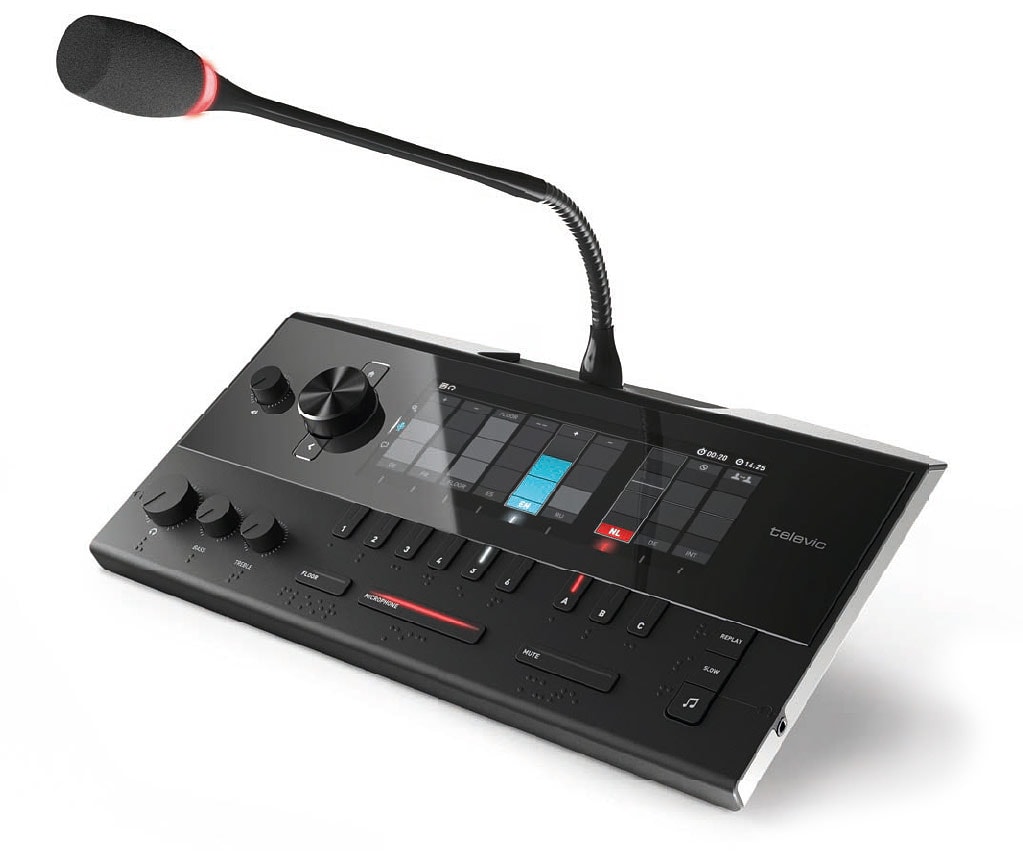 Highlights from the range
In addition to interpretation technology, Televic's selection of discussion equipment is also extensive. From the simple wired microphone unit– ideal for town halls, community centers and other smaller venues – to wireless discussion systems as a high-end solution.
The latter wireless variant of these discussion systems is called "FLEX" – at Televic - the name really says it all. The wireless system comes in different variants (including with voting options and interpretation channels), ensures highly encrypted transmission, is quick to set up, move and dismantle – the certainly somewhat outdated term "janitorial" applies here in any case.
Another example of sophisticated and customer-friendly solutions is the software policy. Software licenses are now required to integrate and operate the various digital components such as microphone units and interpreting consoles in one system. Licenses can also be used to activate additional options such as voice channels or voting. The manufacturers take very different approaches here; Televic's software policy is the most coherent for us, both in rental and in fixed installation, and the easiest and most flexible to implement in the operation of the systems.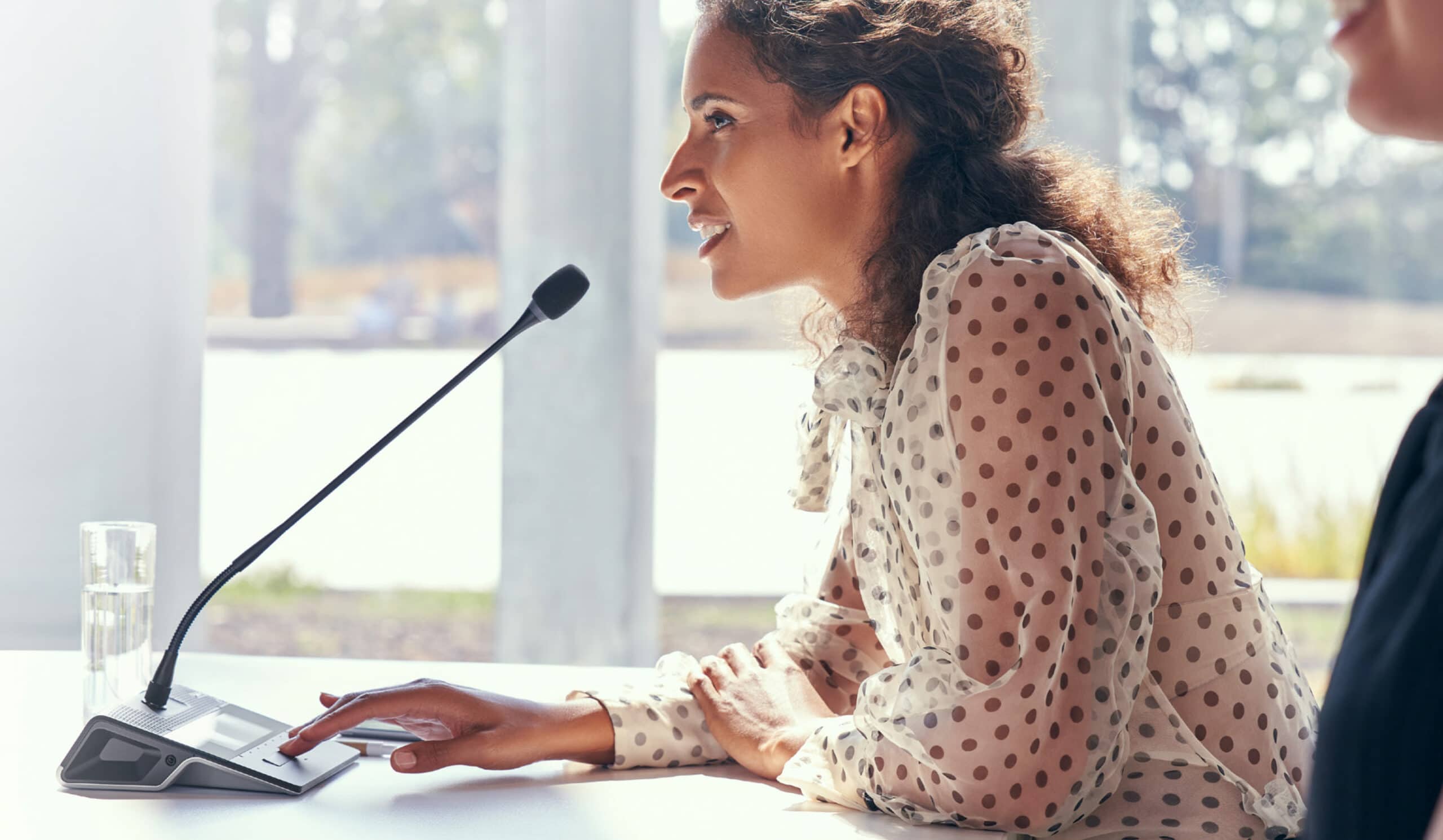 In addition to interpreting consoles, our investment list for 2023 also includes the new FLEX wireless discussion systems. Delivery is already in early February, we can't wait. Many thanks to Jurgen van Muylder and Francesco Cavaliere for bringing wonderful momentum to our business relationship. Here's to a great collaboration.
We wish our customers and all interpreters much success and fun with the new contemporary conference technology!
Jörg Peschka