Streaming technology rental – Streaming of events, conferences and meetings
Connect employees, customers, departments and company branches worldwide and strengthen communication through streaming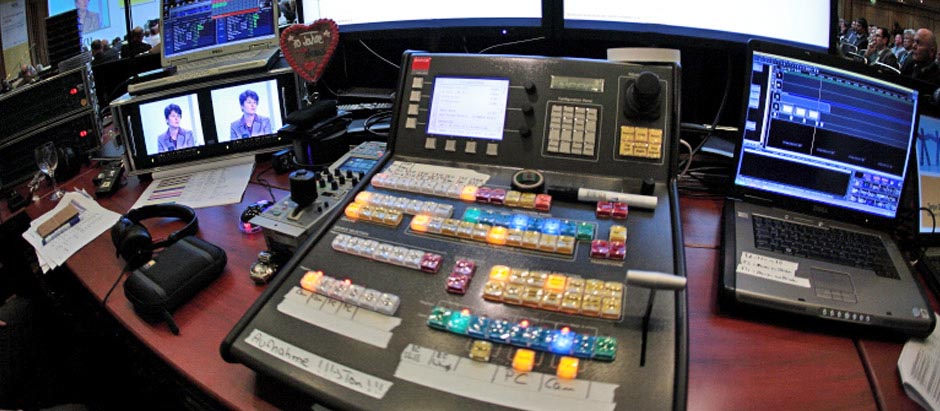 Rent streaming technology from PCS: We stream your event on the Internet: stream conferences, conventions, meetings and events live on the Internet and make them available later. Let international participants, employees from other branches or even a broad audience easily participate in your events.
Audio streaming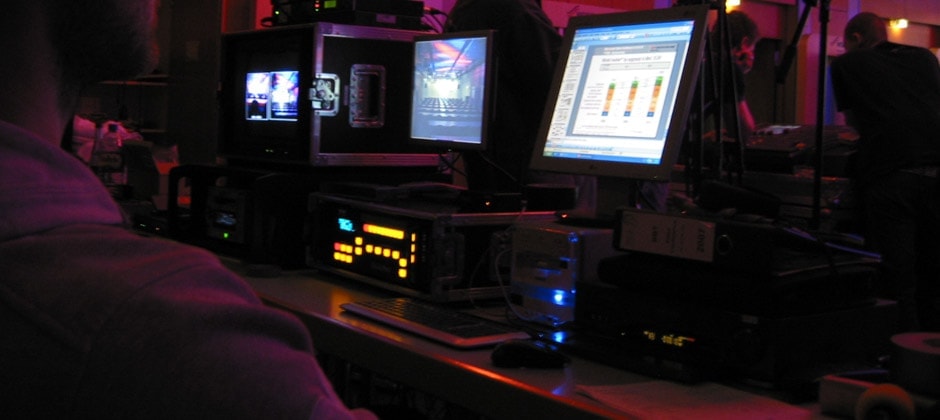 Provide an audio stream to your audience. They can listen live or delayed to your event.
Video streaming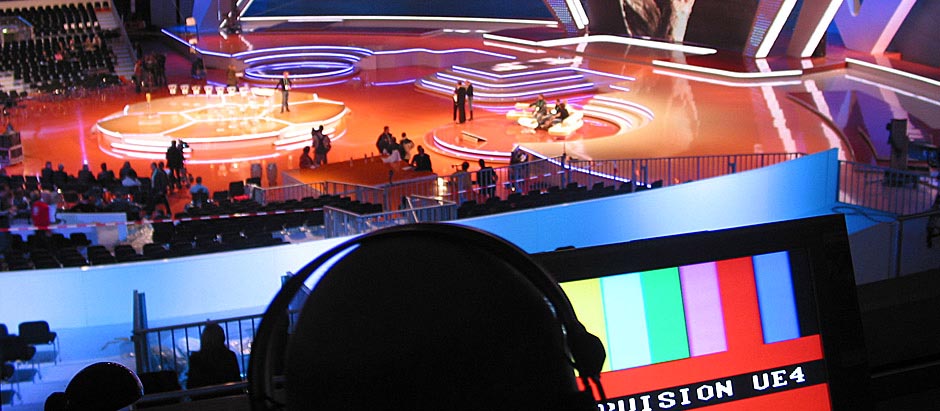 In addition to the sound, the image is also transmitted. Simple transmissions with only a few camera positions are possible, as well as elaborate productions with their own picture direction and cameramen and video mixers. If you are looking for more information on video conferencing, you can find it here: Rent video conferencing technology.
Remote Interpreting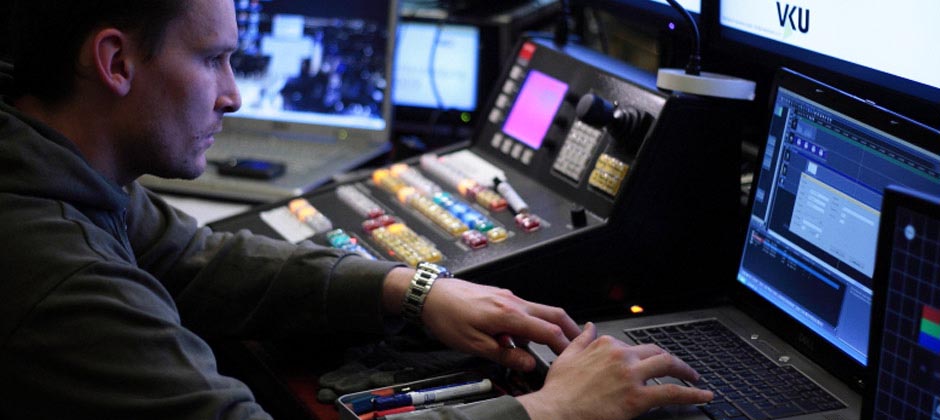 We offer remote interpreting nationwide from all PCS branches. Use our central Remote Interpreting HUBs if required.
In remote interpreting (RSI), the interpreters work independently of the venue. Their workplace can be in a neighboring room, in another part of the building, or in a completely different location. This is called remote interpreting. The necessary audio and video signals are digitally converted by us and streamed via network either over the building's network or into the Internet to any desired location and also sent back again. Ideally, this is done from so-called interpreter studios (interpreter hubs).
Remote Studio / Remote Interpreting HUB
We now offer interpreting studios at all PCS branches. Use our Remot HUBs in Berlin, Munich or Düsseldorf to have your event simultaneously interpreted nationwide or worldwide. We can also set up our temporary HUBs close to you or in the best location for the interpreters*.
If you want to use remote interpreting, there must be a workplace for the interpreters that is independent of the venue. This can be set up either in a neighboring room or other part of the building or externally. We will set up an external, mobile and temporary interpreter hub if needed – also called "interpreter studio". This studio will be customized in size and scope as needed.
It is important that the workplace for interpreters* meets the quality standards necessary for simultaneous interpreting. Keywords are: Room acoustics, quality of audio and video streams and interpreting technology. These standards are regulated in ISO norms, which we follow when setting up the workplace. If you have more specific ideas, we can also set up the HUBs/Studios according to your wishes.
Conference call

In the case of telephone conferencing, the audio signal is either also streamed via the Internet and thus made available to the remote station, or the transmission takes place via the telephone line. We work with powerful digital (if necessary also analog) telephone hybrids or other web-based systems.
[spacer size="20″]
[clear]