Conference equipment rental Innsbruck, audio, video and simultaneous equipment rental in Tyrol.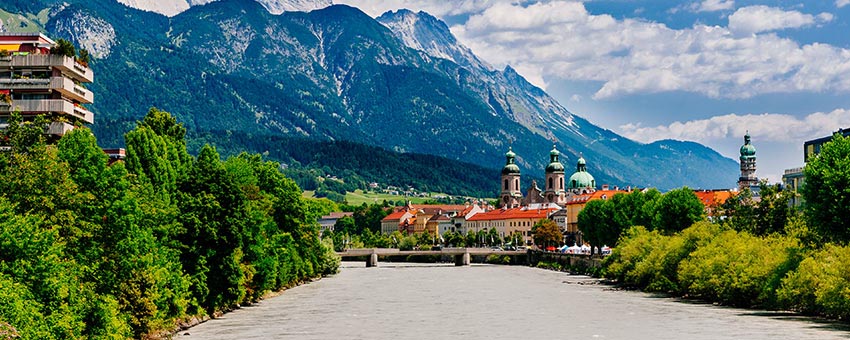 PCS supplies Innsbruck and Tyrolean congress organizers, conference hotels, event organizers, organizing interpreters and tourism businesses with a wide variety of equipment and systems from the fields of conference, AV media and simultaneous technology. Among others, PCS rents the following systems in the Tyrolean capital and its surrounding area:
[spacer size="20″]
[list icon="moon-checkmark" color="#a62055″]Audio technology / sound systems – Loudspeakers, amplifiers and microphone technology[/list]
[list icon="moon-checkmark" color="#a62055″]Video technology – projectors, displays, TED voting systems and screens[/list]
[list icon="moon-checkmark" color="#a62055″]Simultaneous Equipment – Interpreting equipment, interpreter booths and technical accessories[/list].
[list icon="moon-checkmark" color="#a62055″]classic conference technology such as microphone chains (or discussion systems, table microphones, microphone units or delegate microphone units)[/list].
[list icon="moon-checkmark" color="#a62055″]People guidance equipment (PFA) – also referred to as pefa, tour guide equipment, whisper technology, whisper case or guidance systems[/list].
[spacer size="20″]
The field of application of these systems is extensive – it ranges from multilingual congresses and academic conferences to corporate meetings, cultural events and court hearings where simultaneous interpreters are present. Typical venues in Innsbruck would be, for example, the facilities of Congress Innsbruck or Congresspark Igls, in addition to the numerous conference hotels.
[spacer size="20″]


Why rent conference technology in Innsbruck?
When renting conference, AV media or simultaneous technology in Innsbruck, PCS relies primarily on brand manufacturers such as Sennheiser, Bosch, Yamaha, Kling & Freitag or Audipack. Tyrolean event organizers who rely on rental systems for their events thus have systems that are optimally tailored to the respective purpose for each event. Since PCS offers a wide variety of systems to meet a wide range of requirements, it is important to seek appropriate advice when making your selection. In addition to professional advice, PCS offers comprehensive support in technical event planning.
In addition to its comprehensive consulting services, PCS also offers Innsbruck customers numerous conference technology services. On request, equipment can be delivered directly to the event location and professionally set up there. If required, trained PCS staff will take care of technical matters during the event. And of course PCS also takes care of the rapid dismantling and timely removal of the equipment.
[spacer size="20″]
Changing customer needs and current trends on wireless systems
From a technical point of view, PCS always tries to respond to changing customer needs and technical trends when it comes to rental systems. Currently, for example, an increased demand for wireless systems is also noticeable in Tyrol, especially with regard to intercoms. Whether the flexible and quickly deployable wireless systems are suitable for a particular event location or whether it would be better to rely on wired solutions after all, can usually be clarified relatively quickly by PCS technicians.
For inquiries from Innsbruck and Tyrol, both the PCS branch in Munich and the branch in Heilbronn are available at any time. Inquiries by e-mail are usually answered within an hour. In addition, Tyrolean companies of all sizes are of course also welcome to call the contact persons in the respective branch offices directly.
[spacer size="20″]


[spacer size="10″]
[spacer size="20″]