media controls
Media controls regulate the video, audio and lighting technology in a room or even an entire building. In addition, other building technology such as heating systems, blinds, screens or telephone conference systems can be conveniently operated with a single control unit. Media controls are used both in business (e.g. conference room) and in private areas (e.g. living room). The operation of the technology can be realized with simple wall control panels, touch panels or even the smartphone. Our employees will find the optimal solution for you.
Central control – also with the smartphone
A central control unit enables simple and safe operation of the entire technology. Various options are available here: Wall control panels, stationary or mobile touch panels in various sizes, or operation via smartphone or tablet computer (e.g. iPad). Depending on the manufacturer, versions for iOS, Android or Windows Phone are available here. The user interfaces can be customized as required (e.g. adapted to your CI or with your logo).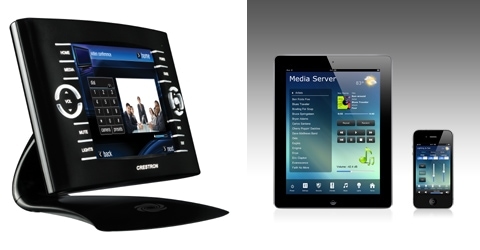 Simple operation
Notebooks, iPods or other external sources can be conveniently connected to the media control system via connector panels in tables or in the floor. If required, sources integrated into the system can be automatically detected: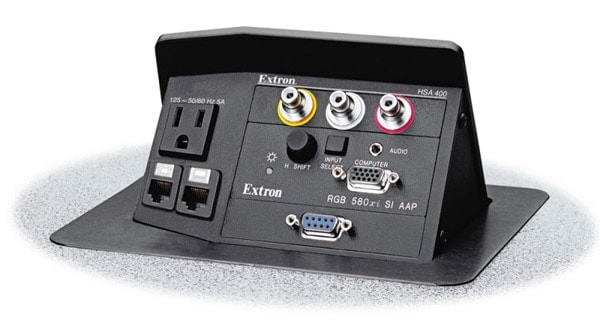 If, for example, a notebook is connected, the system automatically detects this, starts the projector and extends the screen. If the notebook is unplugged again, the system switches off automatically. In this way, different scenarios can be programmed for the most diverse requirements.
Remote operation
All rooms equipped with media control can also be controlled remotely via a network or the Internet if desired. This is particularly useful, for example, for monitoring the installed technology, as support for theft protection, for maintenance work, for monitoring the lamp burn time of projectors or to be able to call up different room scenarios (e.g. also at the weekend).
Some of our partners in the field of media control