Interpreting equipment hire Garmisch-Partenkirchen – Interpreting systems, microphone units and whispering systems in Werdenfelser Land
Quick quotes, professional support, great choice of technology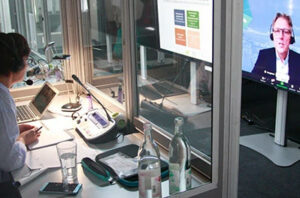 Our professional hubs for remote interpreting, interpreting for videoconferencing, streaming, on-site meetings
Rent interpreting equipment and conference technology in Garmisch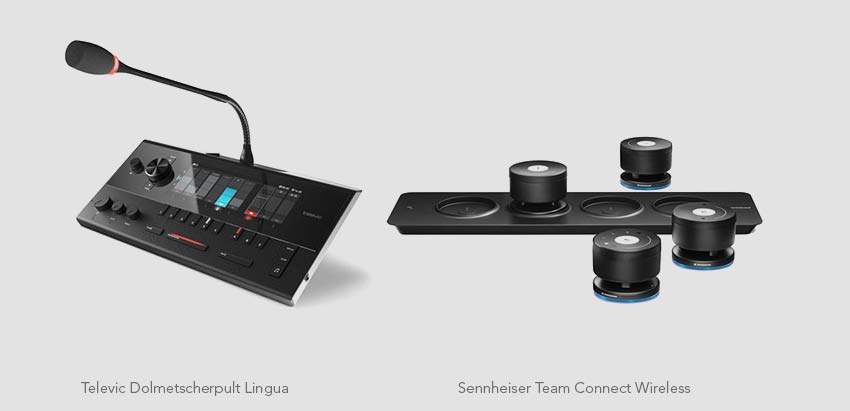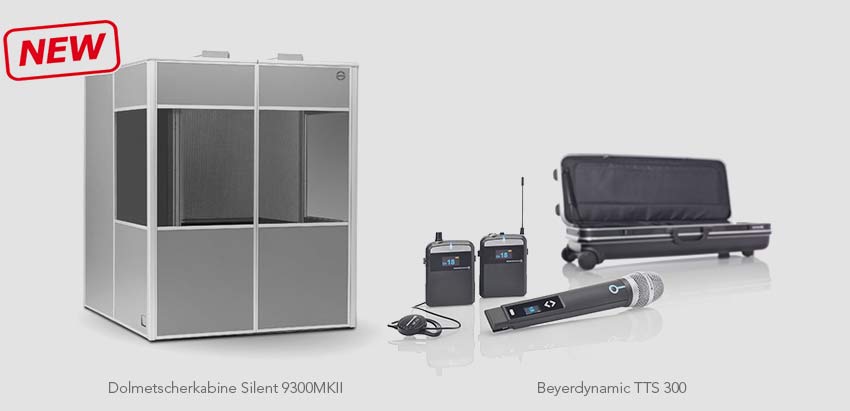 Whether you are an organizing interpreter, an event agency, an industrial company or a tourism business supporting your guests in hosting an international conference: PCS supplies Garmisch-Partenkirchen-based companies and associations of all sizes and orientations with a wide variety of equipment in the field of interpreting technology. In addition to complete interpreting systems such as the SIS product family from Beyerdynamic or the complete Bosch DCN NG system, PCS offers a range of different equipment and components for Garmisch-Partenkirchen. Interpreter consoles, whispering systems, wireless microphone units, infrared receivers as well as a long list of other equipment can be rented from PCS according to individual needs.
Consulting for optimal solutions in the rental of interpreting equipment
In order not to lose track of this extensive range of different rental systems, PCS offers its Garmisch-Partenkirchen customers comprehensive consulting services. On request, the project planners and technicians will support the entire technical event planning process and, of course, help with the selection of the most suitable interpreting technology. Another advantage associated with the rental of interpreting systems in Garmisch-Partenkirchen are the related services.
The range of services offered by PCS includes the on-time delivery of systems of any size to event locations in Garmisch and throughout Upper Bavaria, as well as the installation and setup of the systems on site. The interpreting systems rented by PCS in Garmisch-Partenkirchen and the Werdenfelser Land region are all brand-name equipment from well-known manufacturers. As a rule, these are compatible with other event technology. For example, existing, permanently installed sound equipment such as loudspeaker systems can be easily connected to rented interpreting technology.
Accessibility through interpreter technology in Garmisch-Partenkirchen
Interpreting technology in Garmisch-Partenkirchen and the surrounding area is used primarily in conference and meeting hotels – for example at international corporate events, academic congresses or specialist conferences. An area of application of increasing importance in Garmisch-Partenkirchen is also the field of accessibility. Interpreter technology makes it possible, for example, for the loudspeaker signal at theater performances or discussion evenings to be transmitted directly to hearing aids by means of induction loops. This makes it easier for people with hearing impairments to take part in such events.
For companies in Garmisch-Partenkirchen, the PCS branch in Munich is the point of contact for all questions relating to interpreting technology. Our Munich staff will be happy to answer any questions on the subject and look forward to your inquiry.
Interpreting equipment hire Garmisch-Partenkirchenh
Venues for events and congresses in Garmisch-Partenkirchen
Congress Center Garmisch Partenkirchen
Olympic Ice Sports Center
Toilet bag GAP – stage U1
Small theater
House mountain parking lot
The main event hotels Garmisch-Partenkirchen
Dorint Sporthotel Garmisch-Partenkirchen
Riessersee Hotel Sport & Spa Resort Garmisch-Partenkirchen
Mercure Hotel
Grand Hotel Sonnenbichl
Hotel at the Badersee
Hotel Königshof
Hotel Haus Hammersbach
The most important trade fairs in Garmisch-Partenkirchen
Energy of the Alps
WIR Fair Garmisch-Partenkirchen
Mineral Day Oberland
Service, acceptance, offers
Our colleagues will help you answer your questions, advise you on products, create a personal offer or individual project planning.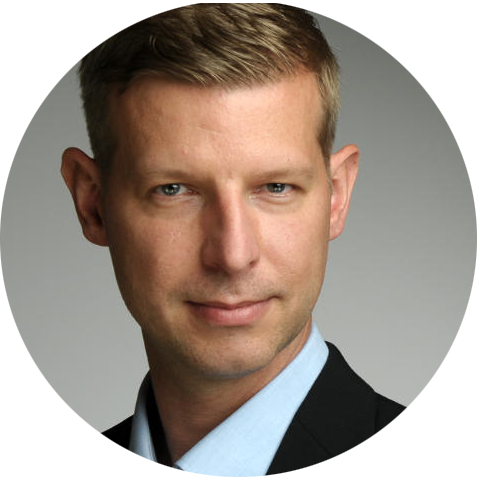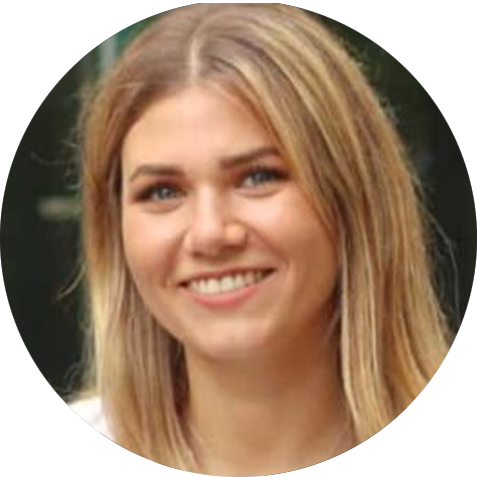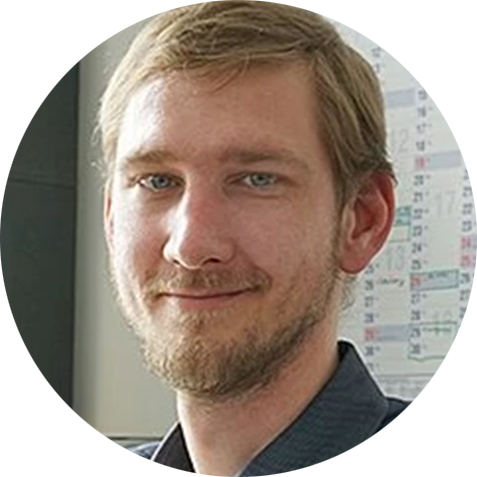 Callback service / e-mail inquiry