Rent interpreter booths Augsburg: Rent interpreter booths in Swabia
With a population of just under 290,000, Augsburg is the third-largest city in Bavaria and the center of the administrative district of Swabia. As a university location and center of a metropolitan area with the third largest economic power in Bavaria, Augsburg is a popular venue for multilingual congresses, conferences, shareholder meetings, board meetings or even EU works council meetings. The Augsburg Congress Hall and the Augsburg Trade Fair facilities are among the centers of the international conference scene in Augsburg.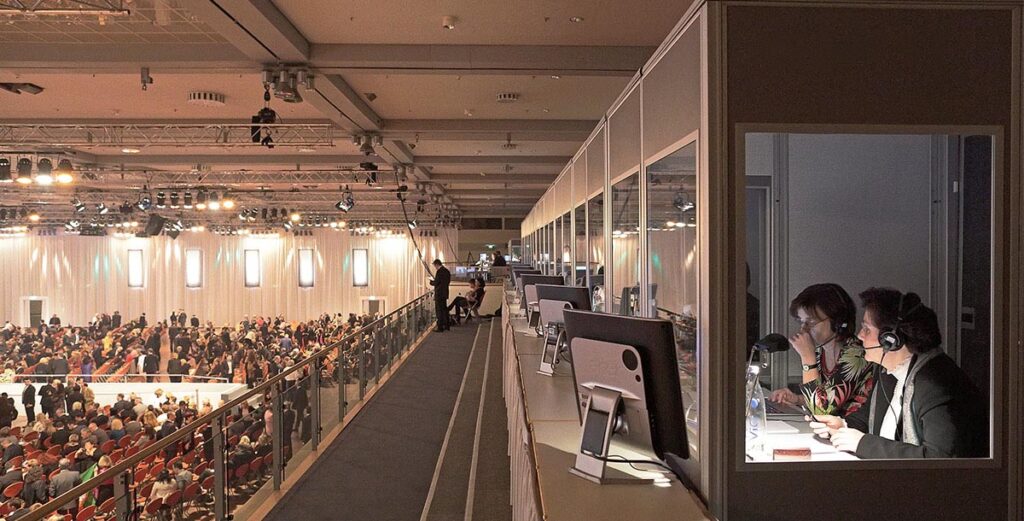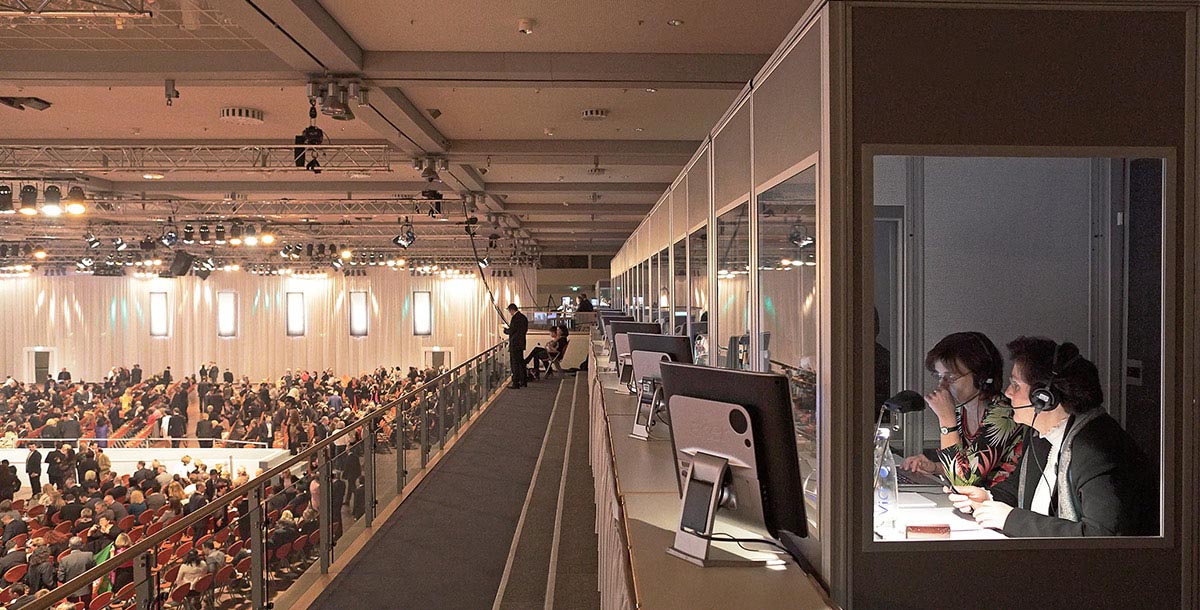 Creating optimal conditions for conference interpreters
PCS supplies multilingual meetings and events in Augsburg and the surrounding area from its Munich location with interpreting booths from the Dutch brand manufacturer Audipack. PCS relies primarily on speaker booths from the Silent 9300 series, which have now established themselves as a generally recognized industry standard. Audipack's 9300 series is certified to ISO 4043 and DIN 56924 (Part 2) and offers two professional workstations per booth for simultaneous interpreters. The number of workstations per booth can be flexibly expanded to four seats, plus any number of translator booths can be lined up next to each other. High-quality conference and interpreting technology ensures that conference interpreters have optimal working conditions – which in turn contributes significantly to the success of multilingual events. In addition to the quality features that are important for interpreters, the solutions offered by PCS are also characterized by fast and professional set-up and dismantling of the booths and, of course, on-time delivery to and from the conference venue.
Comprehensive technical support for Augsburg customers
In connection with the rental of interpreting booths, PCS also offers comprehensive technical support for Augsburg customers. Anyone renting interpreting booths in Augsburg can draw on the entire range of services and expertise of PCS in the field of event technology. When making specific inquiries about interpreting booths, it makes sense if customers already have information regarding the size and nature of the venue, know approximately how many participants they expect and how many languages will be spoken at the event. PCS will be happy to advise you in the run-up to your event and will sometimes provide several comparative quotes if some of the above factors have not yet been finalized.
Conference Equipment for Interpreters – Series Audipack Silent 9300
The conference technology provider PCS supplies multilingual conferences in and around Berlin with interpreter booths and related technology, such as sound systems, discussion systems, speech transmission technology, voting systems, video technology and the like. For the rental of speaker and translator booths at a very high technical level, PCS relies on the Dutch brand manufacturer Audipack ? specifically on the Audipack Silent 9300 series, which is also available for rent in Berlin in larger quantities. In the meantime, interpreter booths from Audipack have established themselves as an industry standard worldwide. In this context, the Audipack Silent 9300 series is characterized by the following features
The soundproof interpreter booths / speaker boxes of the Audipack Silent 9300 series are supplied in a discreet light gray or mouse gray color with interior dimensions of 160 x 160 x 200 cm. The external dimensions are 168 x 168 x approx. 220 cm, the weight of a standard booth is 210 kg.
Specifications of PCS interpreting booths (Audipack Silent 9300 Series)
Audipack interpreter booths are certified according to ISO 4043/2016 standard and DIN 56924.
160cm x 160cm x 200cm (W/D/H)
168cm x 168cm x approx. 220cm (with fan, W/D/H)
(Please allow 0.5m space on the left, right or back for door and passage)

Floor plan of PCS interpreter booths

Downloads: Manuals, assembly instructions, info brochures
Full concentration on the work – optimal processes
The decisive factor for a good interpreting booth is that it offers an optimal workplace for conference interpreters or simultaneous interpreters, where the interpreters or translators can fully concentrate on their demanding work. In addition to very good soundproofing, the proper functioning of the corresponding conference technology is necessary to ensure the most trouble-free possible processes in the often turbulent event events.
Berlin companies and event organizers who want to rent interpreting booths or language booths will receive comprehensive advice from PCS. The best thing to do is to contact us immediately and let us know with your inquiry how many languages you expect to be translated/interpreted into, the approximate size of the premises and how many participants you expect for your meeting or event.

Interpreter booths for rent Augsburg
Conference hotels in Augsburg
Hotel Augusta
Conference Hotel Haus Sankt Ulrich
Dorint An der Kongresshalle Augsburg
InterCityHotel Augsburg
Hotel Ringhotel Alpenhof
Hotel Three Moors
Augsburg
Event locations in Augsburg
Congress Hall Augsburg
Oberndorf Castle
Conference Center Golden
Amber, Annahof
Augustana Hall
Barfüßerkirche
Botanical Garden Orangery (Grottenau Post Office Building)
Service, acceptance, offers
Our colleagues will help you answer your questions, advise you on products, create a personal offer or individual project planning.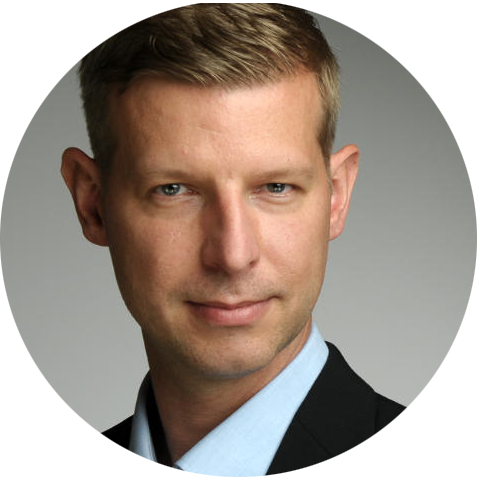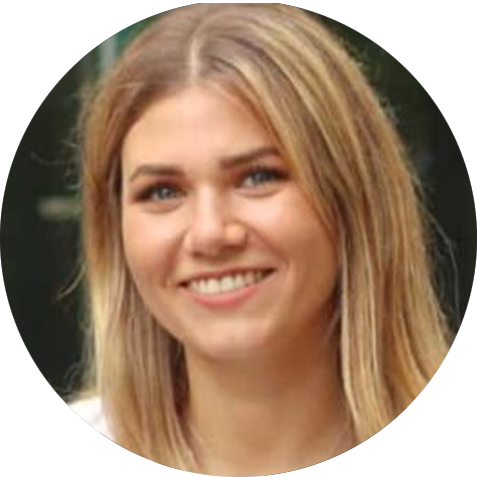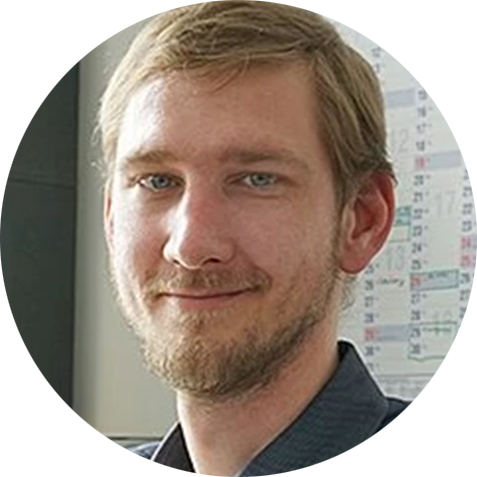 Callback service / e-mail inquiry