Interpreting equipment for hire Freising
Rental of interpreting and simultaneous interpreting equipment in the vicinity of Munich Airport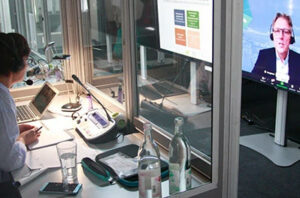 Our professional hubs for remote interpreting, interpreting for videoconferencing, streaming, on-site meetings
Interpreting and conference equipment for hire in Freising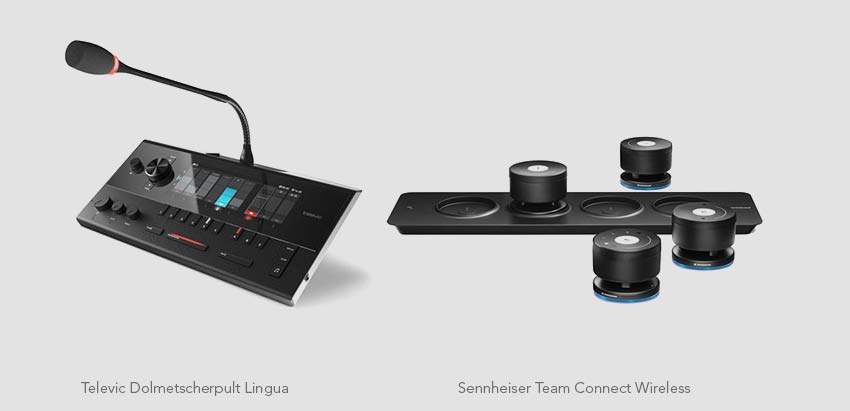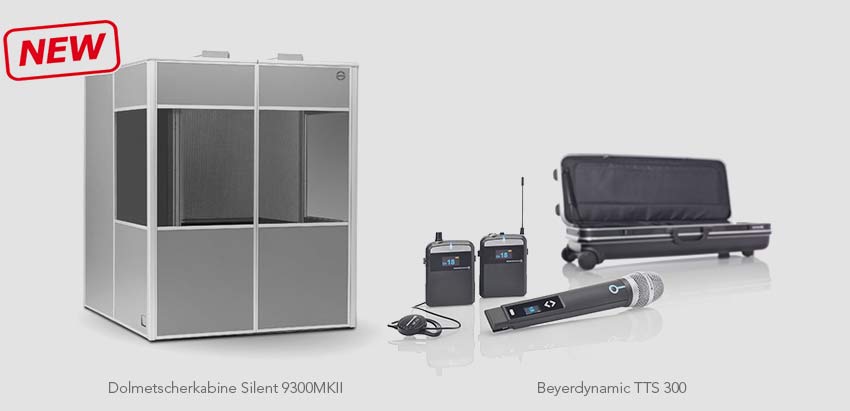 PCS supplies conference centers, conference hotels and event locations in Freising and around Munich Airport with interpreting technology for rent. The range of rental systems for Freising is very broad and includes complete systems as well as individual devices or components. For complete systems, PCS relies on the SIS product family from Beyerdynamic and the Bosch DCN NG Next Generation overall system. The interpreting booths provided by PCS in Freising are all from the Silent 9300 series of the Dutch manufacturer Audipack. These are now considered an industry standard and are compatible with most common event technology systems.
Interpreter booths in Freising: Whispering cases as an alternative?
As a cost-effective second solution to interpreting booths, PCS in Freising rents out whispering systems or whispering cases. The whispering systems used for this purpose are the Synexis visitor guidance system from Beyerdynamic or the 2020-D digital tour guide system from Sennheiser. In addition, PCS also provides subsystems in the area of interpreting technology for Freising –, for example, the Bosch infrared receiver Integrus or the Sennheiser radio receiver EK 1039. In addition, there are individual devices such as interpreter headsets, chin bar receivers or also microphone units with the possibility of listening to the interpreter channel.
A key advantage of hiring interpreting technology in Freising is the comprehensive range of consulting and services that comes with it. PCS's planners and event technicians support their customers in event planning from the very first inquiry and submit customized offers.
Installation of interpreting equipment directly at the event location
Many Freising event organizers benefit from PCS delivering interpretation systems directly to event venues around Munich Airport and the Bavarian capital. Event technicians from PCS set up and set up the rented systems on site. Since the interpretation systems rented from PCS in Freising are all brand-name systems from well-known manufacturers, they are generally compatible with other event technology. This means that interpreting technology installed by PCS can usually be easily integrated into existing loudspeaker and microphone systems or video technology systems.
Freising and the area around Munich Airport are served by the PCS branch office in nearby Munich. E-mail inquiries are usually answered within a few hours. And of course, competent PCS consultants are also happy to answer all questions about interpreting technology over the phone. For existing customers, there is also a 24-hour hotline which they can contact at any time, for example, if questions arise during ongoing events.
Interpreting equipment for hire Freising
Venues for events and congresses in Freising
Luitpoldhalle Freising
Freising Cathedral
Freising District Office
Weihenstephan Science Center
Freising Educational Center – Cardinal Döpfner House
Viva Vita Meeting House
Freising City Library
House of clubs
Pallotti House
Adult Education Center Freising
Kreisbildungswerk
Singing and Music School Freising
Freising-Weihenstephan Campus
The most important event hotels in Freising
Munich Airport Marriott Hotel (Freising)
Novotel Munich Airport
Mövenpick Hotel Munich Airport (Hallbergmoos)
NH Munich Airport (Schwaig-Oberding)
Hohenkammer Castle
The most important trade fair dates in Freising
EXISTENCE Freising
IKOM Life Science
Health fair bleibfit! Freising
International Collector's Exchange Freising
Service, acceptance, offers
Our colleagues will help you answer your questions, advise you on products, create a personal offer or individual project planning.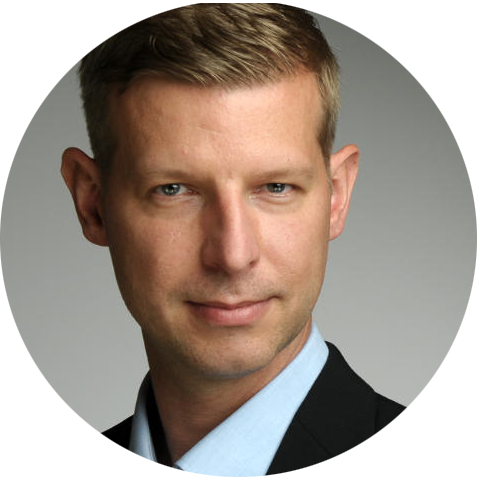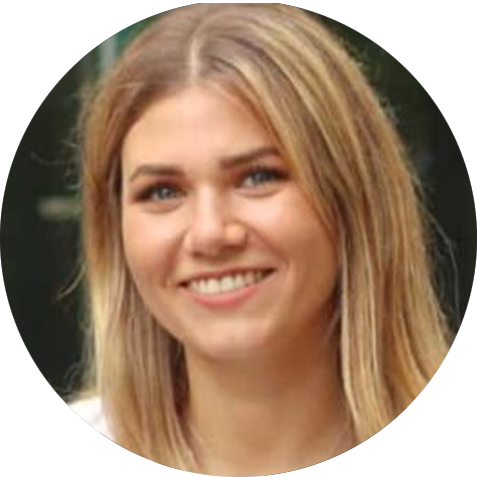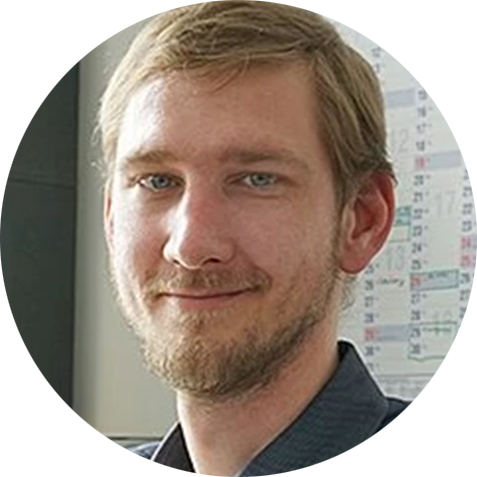 Callback service / e-mail inquiry