Interpreting equipment rental Stuttgart and surroundings If you rent interpreting equipment in Stuttgart, then at PCS GmbH
Quick quotes, professional support, great choice of technology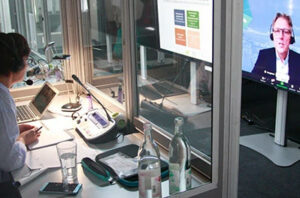 Our professional hubs for remote interpreting, interpreting for videoconferencing, streaming, on-site meetings
Interpreting and conference equipment for hire in Stuttgart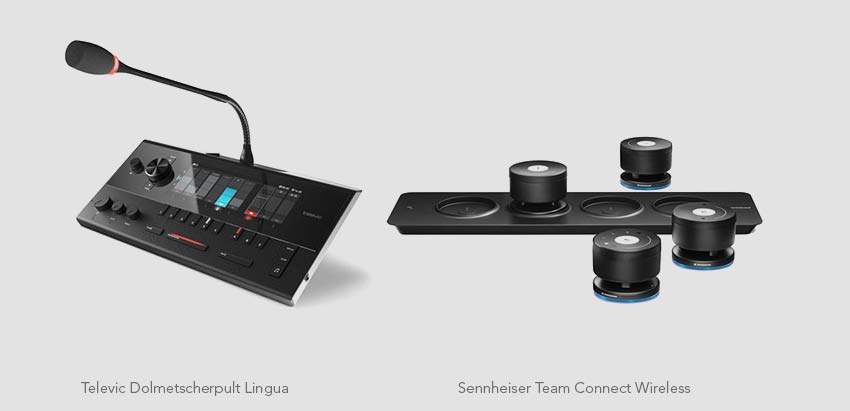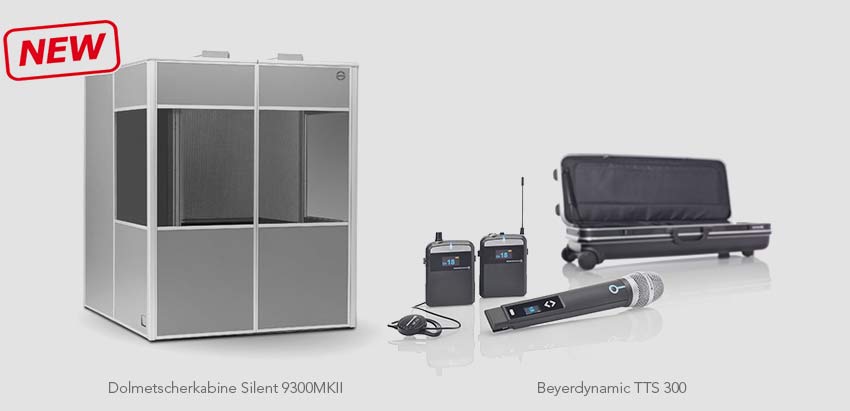 If you are planning an event, a corporate event, an international meeting or a conference in Stuttgart and the surrounding area for which you would like to rent interpreting equipment, you have come to the right place.
Interpreter technology from many manufacturers constantly available in Stuttgart
In our warehouse near Stuttgart, we always have a large number of interpreting equipment, conference equipment as well as AV media equipment in stock. This includes: Interpreter booths, speaker booths, conference receivers, interpreter systems, simultaneous technology, microphone units, guide systems (PFAs, Pefas), whispering systems and much more. PCS GmbH offers all services related to interpreting and conference technology in Stuttgart. This includes the rental, transport, set-up, installation and dismantling of the technology as well as the professional support of the equipment by our expert technicians.
Interpreter technology from many manufacturers constantly available in Stuttgart
We carry our assortment in Stuttgart independent of manufacturers. If you are looking for specific systems and manufacturers of interpreting equipment or would like to supplement them, we can always help you. We always have the following systems in stock:
Bosch DCN Next Generation
Interpreter booths Audipack Silent series
Sennheiser Tour Guide 2020
Beyerdynamic Synexis
Bosch Integrus
Bosch Discussion
Bosch Dicentis
Televic Intercom stations
Beyerdynamic FE316
Sennheiser EK1039 and more
Interpreter technology from many manufacturers constantly available in Stuttgart
When it comes to the technical planning of your event, simply get in touch with us. Our staff for the greater Stuttgart area will accompany and advise you throughout the entire process of your event or conference. The first step is planning the required technology for your conference. You will receive a non-binding offer from us – this usually within an hour. Once you have decided on us, we will take care of the organization of the ordered technology. In addition to the delivery, set-up and collection of the technology, our expert staff will also be on site during your event in Stuttgart. We take care of the operation of the interpreting equipment, are your contact for all technical questions and take care of the interpreters' needs.
Interpreting equipment hire Stuttgart
When you rent interpreting equipment in Stuttgart, we can deliver and install it regardless of location. Some authorities, locations, facilities and venues where interpreting equipment is rented in Stuttgart are:
Stuttgart trade fair
Landesmesse Stuttgart GmbH
Fairgrounds
Liederhalle Culture and Congress Center
Marble Hall in Weissenburg Park
Filderhalle
NeckarPark
Carl Benz Arena
Hanns Martin Schleyer Hall
Porsche Arena
Stuttgart streetcar world
Exometa Roman fort
House of economy
Stuttgart Higher Regional Court
Southwest Broadcasting SWF
different ministries
Mercedes Benz Museum
State Parliament of Baden-Württemberg
Constitutional Court for the State of Baden-Württemberg.
Interpreting equipment for hire Stuttgart and all of Baden Württemberg
These are the districts we supply when our customers hire interpreting equipment to use in Stuttgart and the surrounding area:
Stuttgart-Mitte
Stuttgart-North
Stuttgart East
Stuttgart South
Stuttgart-West
Bad Cannstatt
Porsche Museum
Stammheim
Feuerbach
but also all other districts of Stuttgart. We rent our technology not only in the state capital Stuttgart, but also throughout Baden Württemberg.
Service, acceptance, offers
Our colleagues will help you answer your questions, advise you on products, create a personal offer or individual project planning.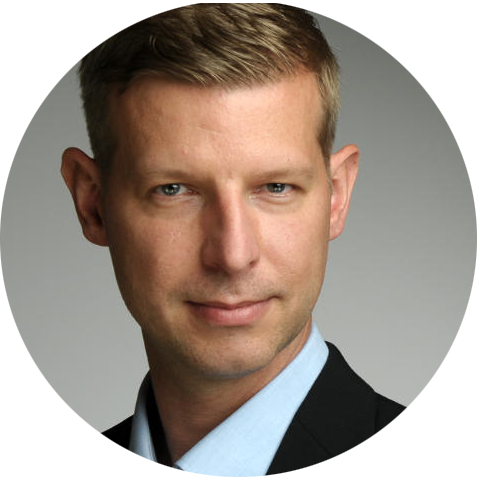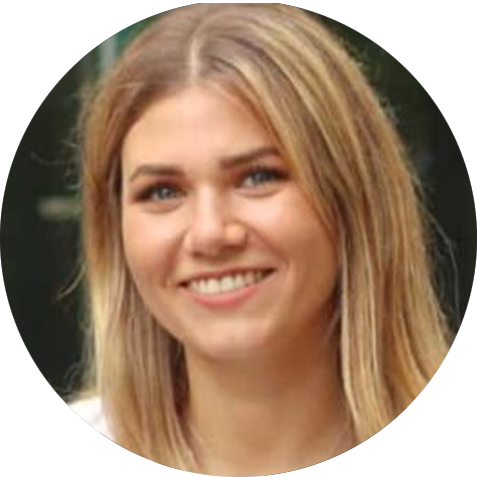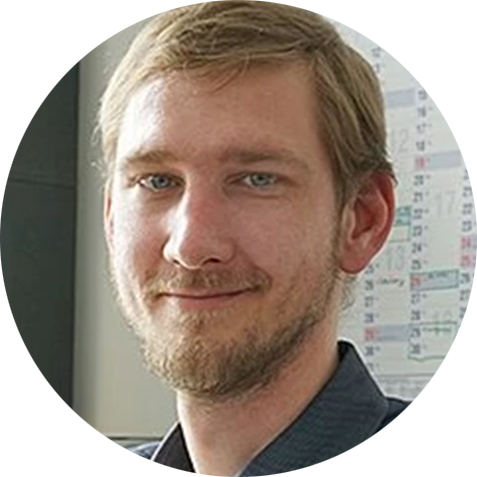 Callback service / e-mail inquiry