Infrared interpreting technology
Our wireless infrared interpreting systems, along with our new radio interpreting systems, offer probably the most common system solution for multilingual meetings. Here, several hundred participants can use handy infrared receivers to listen to a translation of their choice. Depending on the manufacturer, up to 32 language channels are available. The rechargeable batteries in the receivers you see on this page guarantee operation for three to four conference days before they have to be returned to the charging station. Below we present the digital infrared technology from Bosch.
[spacer size="20″]
[tabs style="1″]
[tab title="Article"]
Infrared receiver LBB-4540
[column size="2-5″ last="0″]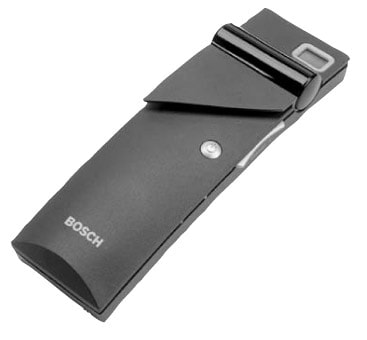 [/column]
[column size="3-5″ last="1″]
These ergonomically designed receivers incorporate the latest electronic technology including a specially designed integrated circuit to ensure maximum performance and long battery life. The receivers can be used to transmit both speech and music.
[/column]
[/tab]
[tab title="Technical details"]
Infrared receiver LBB-4540
Specially designed integrated circuit to achieve maximum performance and long battery life
The charging electronics are integrated into the chip and ensure optimum charging performance.
2-digit LCD display showing status of battery and reception
The number of available channels always corresponds to the number of channels used by the system, so that unoccupied channels do not need to be searched.
[/tab]
[/tabs]
[spacer size="20″]
[tabs style="1″]
[tab title="Article"]
Headphones LBB 3443
[column size="2-5″ last="0″]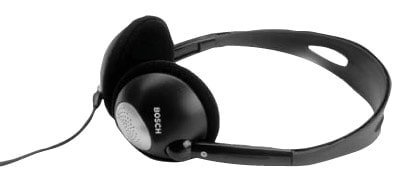 [/column]
[column size="3-5″ last="1″]
Lightweight stereo headphones with high sound quality
Replacement ear pads
Available with normal and fixed cable
Separately available washable hard shell ear pads
1.3 m cable with angled 3.5 mm stereo jack plug, gold-plated
These headphones can be optionally equipped with a set of hard shell ear pads
[/column]
[/tab]
[/tabs]
[spacer size="20″]
[tabs style="1″]
[tab title="Article"]
Single Earphone LB-3442
[column size="2-5″ last="0″]
[/column]
[column size="3-5″ last="1″]
Lightweight single clip headphones
For left or right ear
[/column]
[/tab]
[/tabs]
[spacer size="20″]
[tabs style="1″]
[tab title="Article"]
Stethoclip headphones LBB 3441/10
[column size="2-5″ last="0″]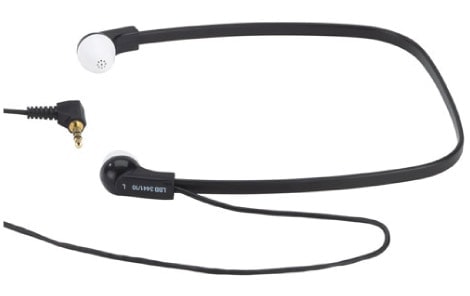 [/column]
[column size="3-5″ last="1″]
Lightweight stereo headphones
Ergonomic design for wearing the headphones under the chin
Replacement earplugs
Right angle gold plated jack plug
1.2 m cable with right-angled 3.5 mm stereo jack plug
[/column]
[/tab]
[/tabs]
[spacer size="20″]
[tabs style="1″]
[tab title="Article"]
Induction loop collar HDP-ILN
[column size="2-5″ last="0″]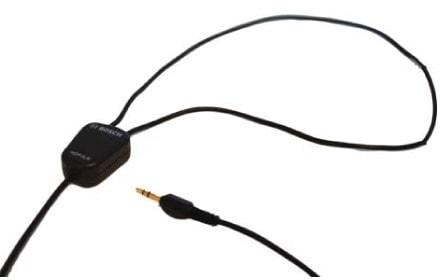 [/column]
[column size="3-5″ last="1″]
For induction hearing aids
The collar causes magnetic coupling of the headphone output signal with an induction hearing aid.
Connectors: 0.9 m cable with 3.5 mm plug, gold-plated
[/column]
[/tab]
[/tabs]
[spacer size="20″]
[tabs style="1″]
[tab title="Article"]
Infrared transmitter INT-TX
[column size="2-5″ last="0″]
[/column]
[column size="3-5″ last="1″]
The transmitter is the central element in the Integrus audio transmission system. It accepts both analog and digital input signals, modulates the signals onto carrier waves, and transmits these waves to radiators located in the room.
Auxiliary mode for music transmission to all channels during a pause
Slave mode for signal transmission from another transmitter allows use in multiple rooms
Test mode in which a different frequency tone is generated for each input/channel. The pitch gradually increases as you move through the channels.
Adjustable sensitivity for each input signal to fine-tune the audio level
Built-in mini infrared emitter for audio monitoring
Status indication for emitter and system via display
[/column]
[/tab]
[tab title="Technical details"]
Infrared transmitter INT-TX
Each transmitter can be assigned a unique name for easy identification in a system with multiple transmitters.
Each audio channel can also be assigned a unique name. These names can be selected from a list of options or entered manually.
Automatic transmission of emergency messages to all channels
Automatic standby / power on function
Automatic synchronization with the number of channels used in a DCN system
The universal power supply can be used worldwide.
Elegant 19-inch housing (2 U, 48 cm) for operation as desktop unit or for rack mounting
Handles for easy transport
[/tab]
[/tabs]
[spacer size="20″]
[tabs style="1″]
[tab title="Article"]
Infrared radiator LBB 4511 + 4512
[column size="2-5″ last="0″]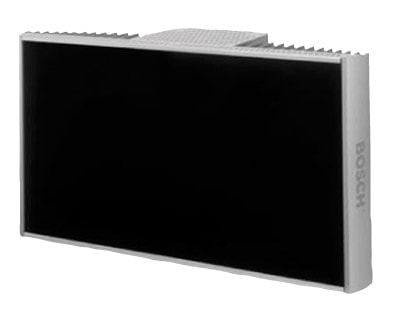 [/column]
[column size="3-5″ last="1″]
These spotlights are used to transmit infrared signals in the conference room, allowing delegates to follow the conference proceedings with personal receivers.
LBB 4511/00 covers up to 1000 m² (one carrier, 4 channels in standard quality). Automatic gain control ensures that the IREDs (Infrared Emitting Diodes) operate at maximum efficiency.
Selection of power output to achieve efficiency and economy
The universal power supply can be used worldwide.
No fan. Cooling is by convection. This results in quieter operation and fewer rotating parts that can wear out.
LED indicators to check the status of the radiator
[/column]
[/tab]
[tab title="Technical details"]
Infrared radiator LBB 4511 + 4512
Communication between emitter and transmitter can be quickly checked by the operator.
Turns on automatically when the transmitter is turned on and vice versa
Automatic cable balancing ensures maximum transmission efficiency with cables of different quality.
Automatic cable termination simplifies installation.
The temperature protection circuit switches the radiator from full to half power if the temperature rises too high.
Due to the adjustable beam angle, maximum range is ensured.
The IREDs are protected by a cover so that the units can be easily maintained and cleaned.
Attractive and elegant design
[/tab]
[/tabs]