Speakers rent Wolfsburg, rent conference equipment and discussion speakers at Wolfsburg venue.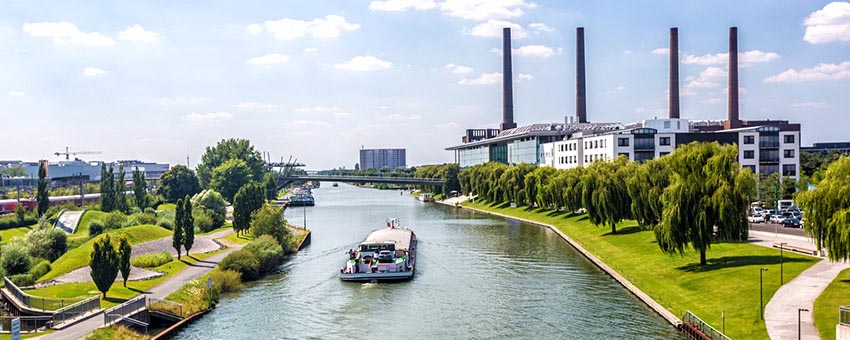 The modern, simple design is shapely and discreet and fits both in...
› more
Are you planning an event in the centrally located Autostadt Wolfsburg? PCS Konferenztechnik will be happy to supply you with the appropriate technology. Whether individual conference systems, such as table microphone units, or the complete planning of the technical implementation of your event – with us from PCS you have a competent partner at your side. We always have a wide range of microphone units in stock in large quantities.
The range of event venues in Wolfsburg is as diverse as it is extraordinary. These include the Volkswagen Arena and the AOK Stadium, the scenic CongressPark near the city center, the Eis Arena or the paläon with its expressive architecture. In addition, the range of event venues in Wolfsburg extends from the castle and the theater to the planetarium or the church. No matter which venue you choose for which event, with us you will receive individual and professional advice.
Whether conference, meeting or panel discussion – PCS conference technology ensures perfect communication among your participants with its table microphones, microphone units (or delegate systems). And if your panel is international, no problem. Our microphone units have interpreting channels, so the interpreted languages can be picked up directly at the microphone unit via headphones.


Paging stations for rent Bonn: Manufacturers and conference systems at PCS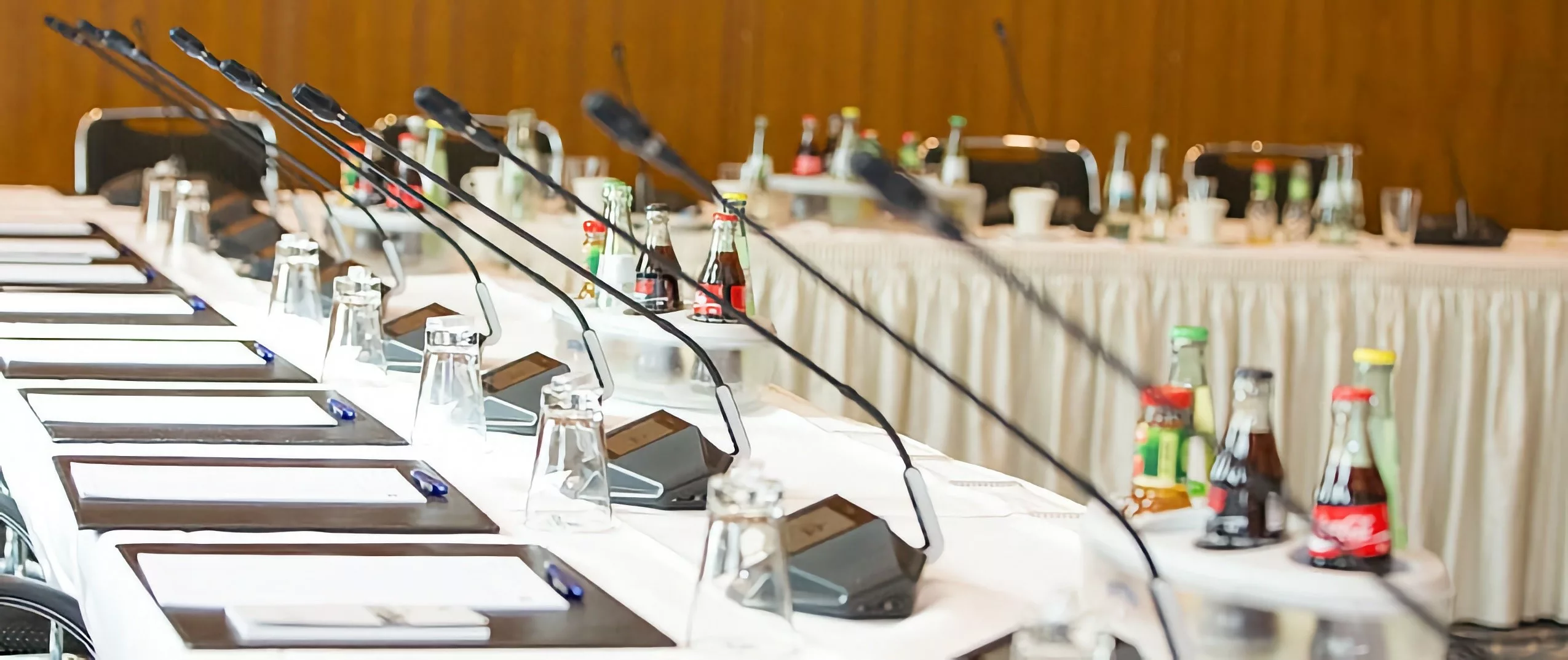 At PCS Konferenztechnik, you can rent both wireless and wired tabletop microphone units. Our project planners will be happy to discuss with you which system is the most suitable for your event. You will receive individual advice, flexible offers and fast delivery from us.
You can rent the following microphone units and conference systems from PCS Konferenztechnik:
Intercom stations – different models and their advantages
 The wireless microphone units impress with their modern design, they allow a quick conversion of the system and thus make a flexible seating arrangement possible. Wired conference microphones, on the other hand, are not subject to external interference from radio waves and are also ideally suited for very large rounds.


How do call stations and conference systems work?
Intercom stations have many names, such as table microphones or microphone stations. But what is meant is the same – a discussion system that ensures an orderly dialogue among your participants. Participants have a microphone in front of them on the table, which they can activate independently when they want to speak. Speech stations provide better speaker discipline and increase speech intelligibility among participants.
In addition to the interpreter channels for direct listening at the microphone unit, there are various special functions, depending on the model of the desktop microphone unit, such as:
For us at PCS Konferenztechnik, the functions, sound and comfort of the microphones are particularly important, because quality and reliability are our priority. The microphone signal of the microphone units can be reproduced via a connected PA system as well as via integrated loudspeakers at each microphone unit itself.
Intercom stations in combination with other conference technology PCS conference systems can be combined not only with public address systems, but also with other technology such as interpreter booths. You can also supplement your existing system with individual devices from our rental pool of event technology. Please contact us. We will be happy to provide you with technical advice.
Venues for events and congresses in Wolfsburg
CongressPark Wolfsburg
Ostfalia University
Wolfsburg AG
Indoor swimming pool – Culture at Schachtweg
House of the youth
Phaeno
Hellwinkel terraces
Theater Wolfsburg
Wolfsburg Planetarium
Kästorf trestle windmill
ZOB
St. Stephen's Church Detmerode
Hoffmann von Fallersleben Museum
Musicus music store
Wolfsburg Castle
AutoMuseum Volkswagen
Allerpark Wolfsburg
The main event hotels in Wolfsburg
BEST WESTERN PREMIER Hotel an der Wasserburg
The Ritz-Carlton Wolfsburg
INNSIDE Wolfsburg
Leonardo Hotel Wolfsburg City Center, City Partner Parkhotel Wolfsburg
BEST WESTERN Hotel Alte Mühle (Weyhausen near Wolfsburg)
AVALON Hotelpark Königshof (Königslutter)
Hotel at the BernsteinSee (Sassenburg)
The most important trade fair dates in Wolfsburg
IZB Wolfsburg
Expect!
Our house Wolfsburg
Your eigenART Wolfsburg
Motorcycle Wolfsburg
Wedding fair Wolfsburg
Bawoga Wolfsburg
INDUSTRY FORUM
INNOVATIVE LOGISTICS
parentum Wolfsburg
Creative & Hobby Fair Wolfsburg
Service, acceptance, offers
Our colleagues will help you answer your questions, advise you on products, create a personal offer or individual project planning.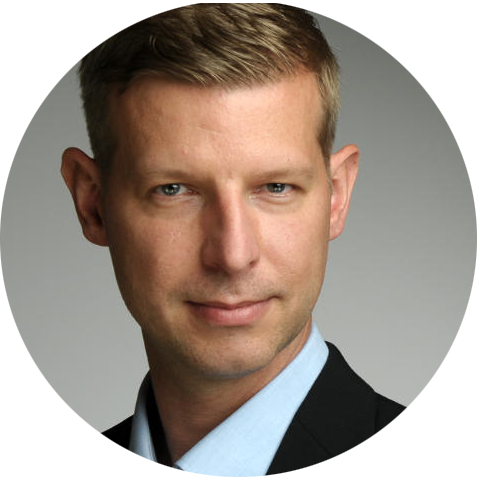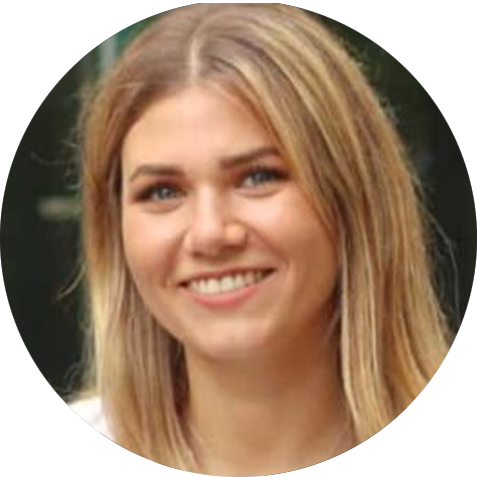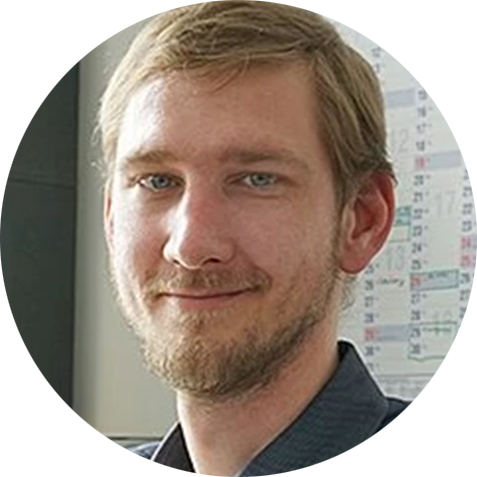 Callback service / e-mail inquiry