microphone station rental Karlsruhe, rental of microphone chains and discussion microphone stations in Karlsruhe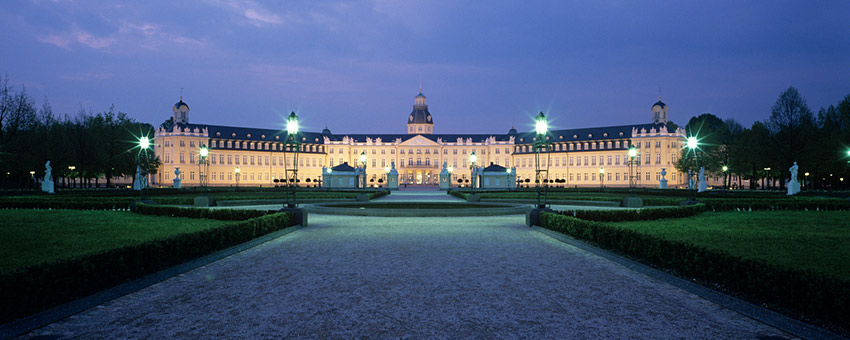 The modern, simple design is shapely and discreet and fits both in...
› more
The Federal Court of Justice is probably the first thing that comes to mind about Karlsruhe. But Karlsruhe is also the city where the bicycle and the automobile were invented – a place that stands for ideas and innovations. A total of 86,000 sqm of trade fair, congress and event space is available with the Congress Center, the Europahalle and a variety of other venues.
If you are also planning an event in Karlsruhe and need the appropriate equipment such as table microphone units or discussion systems, we at PCS Konferenztechnik are the right contact for you. We always have a wide range of microphone units in stock in large quantities.
Whether conference, meeting or even court hearing – at PCS you get an individual and professional advice in terms of conference technology. We support the communication among your participants with our table microphones or microphone units. This applies to national as well as international discussion rounds, because the microphone units rented from PCS have interpreter channels; thus, the translation into the respective national language can be called up directly at the microphone unit via headphones.


Wide selection for rental – our system manufacturers at a glance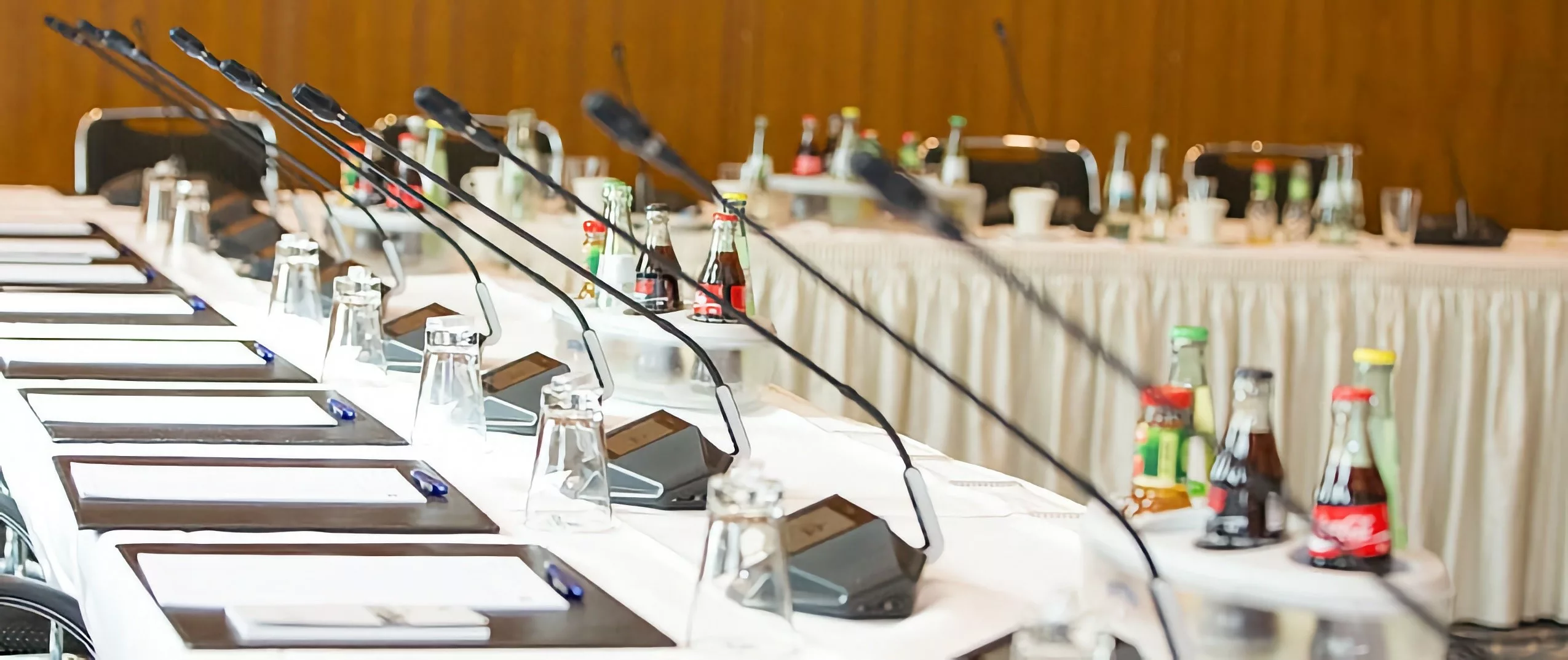 Intercom stations for rent Karlsruhe: Manufacturer at PCS
At PCS Konferenztechnik you can rent both wireless and wired microphone units. Our project planners will be happy to discuss with you which system is the most suitable for your event and depending on the seating. You will receive from us – a flexible offer and fast delivery in addition to technical advice –.
 You can rent the following microphone units and conference systems from PCS Konferenztechnik:
In order to be prepared for international discussion groups, all our microphone units have a headset connection with a language selector for translations, so that the participants can follow the conversation in their respective national language. This ensures language comprehension and consequently active participation in the discussion.


Intercom stations – different models and their advantages
The wireless microphone units stand for modern design and enable the system to be set up and converted in a flash. This makes flexible seating arrangements child's play. Wired microphone units, on the other hand, are less susceptible to external interference from radio waves. They are also well suited for very large discussion groups.
How do call stations and conference systems work?
Intercom stations have many names, such as microphone intercom stations or microphone chains. But what is always meant is a conference system that ensures an orderly dialog among your participants. Each participant has a microphone in front of him on the table, which he can activate independently when he wants to speak. Intercom stations thus ensure better meeting discipline and increase speech intelligibility among the discussants. In addition to the interpreter channels for direct listening at the microphone unit, there are various special functions, depending on the model of the desktop microphone unit, such as:
Intercom stations in combination with further conference technology
PCS conference systems can be combined not only with sound reinforcement systems but also with other technology such as interpreter booths. You can also supplement your existing system with individual devices from our rental pool of event technology. Please contact us. We are available to you around the clock with our 24h hotline.
Venues for events and congresses in Karlsruhe
Karlsruhe Fair, Fair Conference Center
Congress Center Karlsruhe with City Hall Karlsruhe / Concert Hall / Black Forest Hall / Garden Hall
Europahalle Karlsruhe
Center for Art and Media – ZKM, Badisches Landesmuseum
State Art Gallery
Hermann Ringwald Hall, GOTEC CLUB+
Rastatt Residence Palace (Rastatt)
The main event hotels Karlsruhe
AcademyHotel of the Baden-Württemberg Cooperative Association
Leonardo Hotel Karlsruhe
Radisson Blu Hotel Karlsruhe-Ettlingen
Novotel Karlsruhe City
Hotel The Blue Rider
Karlsruhe Castle Hotel
ACHAT Plaza Karlsruhe
The Karlsruhe Trade Fair and the most important trade fair dates
PARKING
CEB
inter COGEN
Rockford Fosgate Tuning Days
NUFAM
Entry Karlsruhe
DeburringEXPO
offerta Karlsruhe
expoSE
expoDIREKT
LEARNTEC
art Karlsruhe
INVENTA
PaintExpo
NEEDLE WORLD
Film & Comic Con Karlsruhe
Service, acceptance, offers
Our colleagues will help you answer your questions, advise you on products, create a personal offer or individual project planning.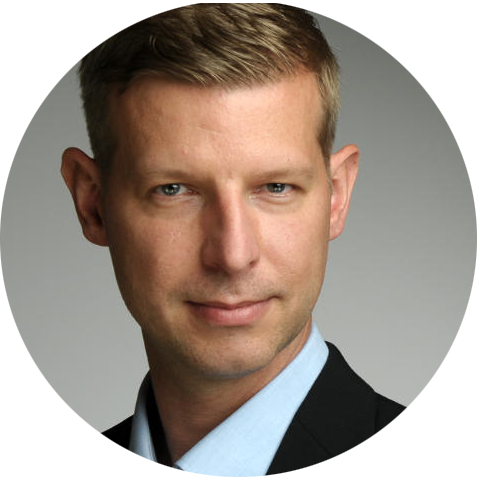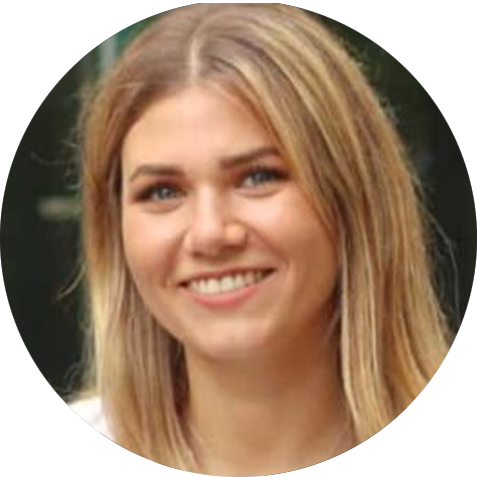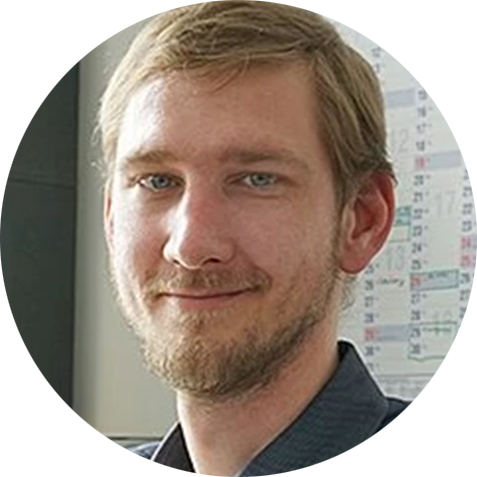 Callback service / e-mail inquiry