Sustainability and responsibility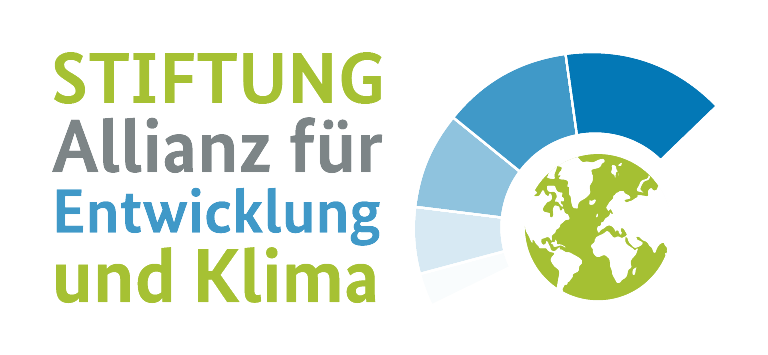 We are certified as a sustainable company and Sustainable Meeting Partner.
Sustainable action and management does not only concern the environment, but also topics from different areas.
At PCS, we rely on the four-pillar model of sustainable development. The four-pillar model of sustainable development is based on the idea that this development can only be achieved through the simultaneous and equal implementation of environmental, economic, institutional-political and social goals.
Our sustainability strategy and vision
Our aim is to enable barrier-free, multilingual and sustainable communication and networking at events and conferences.
In a constantly evolving market, PCS GmbH is a reliable partner for the innovative, sustainable, ecological and resource-saving realization of conferences and events.
Our top priority is always to meet the needs of our customers and stakeholders and to treat each other responsibly and in a spirit of partnership.
PCS GmbH is guided by the Sustainable Development Goals of the United Nations Agenda 2030 and develops its own sustainability targets and strategies on the basis of these.
In the long term, we aim to achieve CO2-neutrality in the transportation of our products and the mobility of our employees. Newly purchased cars at PCS GmbH may only be equipped with hybrid or electric drive systems. The maximum speed of all trucks is already reduced to 130 km/h in order to reduce fuel consumption and promote responsible, resource-conserving driving. We actively plan routes for all transportation, deliveries and collections in order to reduce travel times and distances. We are also increasingly relying on courier services to keep our own vehicle fleet small and make use of existing resources. Within the city, we prioritize booking bicycle couriers (bicycles and cargo bikes) for transports. For meetings, we prioritize the standard video conferencing systems on the market in order to reduce face-to-face meetings. Unavoidable journeys are made by train where possible. We promote rail cards for all employees. Our company locations are deliberately centrally located and very well connected to the public transport network. We subsidize annual public transport passes/Germany tickets for employees. Bicycle parking spaces are available at our branches. Many employees come to work by bike. We also support the purchase of bicycles with the help of the job bike subsidy. Charging stations are available at all three of our locations for those arriving by electric car. For unavoidable air travel, employees are required to pay the additional CO2-compensation must also be booked.
Raw materials and products
We offer digital and remote alternatives for many of our services. This allows you to decide at the event planning stage which event form is the more sustainable and resource-saving one: an on-site event (classic on-site), a hybrid event or a purely online format.
We offer the rental and leasing of technology. In the majority of cases, renting significantly saves resources and raw materials and also helps to avoid waste.
We offer additional technology that further promotes barrier-free communication at events and conferences. This includes technology for people with hearing impairments (induction technology), the transmission of sign language interpreting, audio description for the visually impaired, written interpreting or interpreting into easy language. And language barriers are overcome by the simultaneous interpreting services offered.
We use washable materials for our headphone pads and microphone attachments instead of disposable products and have them hygienically refurbished in workshops for the disabled.
We use – rechargeable batteries wherever possible. We dispose of batteries properly and have them recycled, and are connected to a professional recycling system for this purpose.
We source cleaning agents and consumables for our offices and operations primarily from sustainable, certified suppliers.
We have printed products produced on certified paper and/or offer CO2 compensation for production. We rely on digital, paperless processes.
Equality and equal treatment of our employees regardless of gender, origin or religion is a top priority.
Prevention plays an important role in the area of health. We provide all employees with ergonomically designed workstations. Free drinks are available in all stores.
Occupational safety is a top priority for us. All employees receive personal protective equipment, depending on the area of operation. All employees receive safety instruction in the areas of accident prevention, vehicle driving and occupational safety. The instructions are refreshed annually.
We work flexibly and enable mobile working where possible to balance family and career and reduce travel times.
We offer all employees additional benefits such as supplementary company health insurance and a company pension plan. We also contribute to the cost of public transport and offer the opportunity to use a company bicycle.
We promote togetherness in the company through joint ventures, joint lunches. We work together for the success of the company. In weekly jour fixes, working groups and special teams of the individual departments, all employees are given the opportunity to get involved in company processes, share their experiences and exchange knowledge. We live flat hierarchies and are always available for discussions and suggestions.
We support all employees through training and continuing education opportunities. Depending on the area of responsibility, this includes, for example, a master craftsman's degree, a trainer's license, a truck driver's license, further IT training, various certificates and much more. We also offer annual apprenticeships for the following professions:
Specialist for event technology (m/f/d)
Event Manager (m/f)
Warehouse logistics specialist (m/f/d)
Download Sustainability Targets of PCS GmbH
Here you can download our sustainability goals: